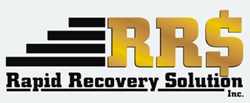 Bohemia, NY (PRWEB) September 08, 2013
Rapid Recovery Solution, Inc. is awaiting the ratification of a new framework for medical debt collection procedures.
According to a September 4 article from Forbes titled "Hospitals, Debt Collectors Rush to Create Standards For Collecting Patient Debt,"the proposed guidelines will alleviate the stress of medical bill payments for consumers. Two prominent voices in the medical industry, the Healthcare Financial Management Association (HFMA) and the Association of Credit and Collection Professionals (ACA International), have joined forces to "identify a standardized process for resolving the patient portion of medical bills that should be adhered to and to provide a framework for educating patients about the patient balance resolution process."
While not enforceable, these new standards will become a set of best practices for consumers and collection agencies to follow. Among the recommendations is a 120 grace period for payment before enacting "extraordinary collection action." Additionally, tracking complaints and periodic audits are now encouraged through the task force's guidelines.
John Monderine, CEO of Rapid Recovery Solution, offers his take. "Rapid, along with most other medical collection agencies, is reviewing these proposals. We acknowledge the stress that often accompanies medical bills and support a resolution that improves the collection process." Monderine continues. "Rapid has a strong reputation among hospitals and patients for properly resolving medical debts, and will surely maintain this esteem after a new process is ratified."
Founded in 2006, Rapid Recovery Solution, Inc. is headquartered at the highest point of beautiful Long Island. Rapid Recovery Collection Agency is committed to recovering your funds. We believe that every debtor has the ability to pay if motivated correctly. We DO NOT alienate the debtors; we attempt to align with them and offer a number of ways to resolve not only your debt but also all their debts.
#####