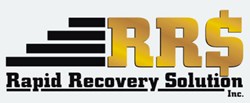 Bohemia, NY (PRWEB) August 22, 2013
On August 22, Rapid Recovery Solution is considering the implications of the federal government's expiring contract with loan provider Direct Loan Servicing Center (ACS).
According to an August 17 article from ABC News titled "Government Switches Student Loan Services: What You Need to Know," indebted students and college grads may now owe payments to a different provider. Multiple lenders including FedLoan Servicing (PHEAA), Great Lakes Educational Loan Services, Nelnet and Sallie Mae are being contracted to offer loans and collect funds.
While an impending switch from one lender to another does not require action on the part of borrowers, the article encourages those affected to be proactive towards the situation. The transfer of debt from one collector to another contains the risk of computer and human error in calculating future payments. Therefore, borrowers should frequently monitor their balances and statements to ensure consistency between old and future payments. Financial aid reports could be accessed at nslds.ed.gov.
John Monderine, CEO of Rapid Recovery Solution, responds to the news. "While the transfer of debt from one company to another is significant, the new contractors are well-known among commercial debt collection agencies. He then offers expert advice. "If a borrower has any questions regarding these changes, we encourage them to contact a collection agency that can inspect and explain the situation thoroughly."
Founded in 2006, Rapid Recovery Solution, Inc. is headquartered at the highest point of beautiful Long Island. Rapid Recovery Collection Agency is committed to recovering your funds. We believe that every debtor has the ability to pay if motivated correctly. We DO NOT alienate the debtors; we attempt to align with them and offer a number of ways to resolve not only your debt but also all their debts.
#####