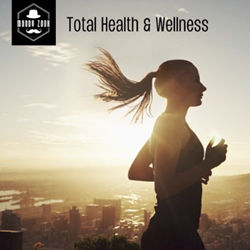 100% NATURAL & SAFE. The best way to detoxify, get clearer skin, better blood flow, and whiter teeth.
Minneapolis, MN (PRWEB) December 20, 2016
The production of activated charcoal goes through a long process of physical selection, steam activation, and filtration to extract just the right materials that are used as ingredients for various personal care products. However, not all activated charcoals are the same because they are derived from different raw materials, such as hard wood, nut shells, coconut husks, peat, among others.
It is for this reason that Nate Ginsburg, Chief Executive Officer of Moody Zook, spoke up about the differences of activated charcoal products and revealed their company's source of raw materials. "To address inquiries regarding Moody Zook's raw activated charcoal powder, we get our materials from 100% organic premium coconut shells from Indonesia that are shipped to our factory to be heated and turned into chemical-free activated carbon."
When asked why they chose to import products from Asia and what makes activated charcoal made from coconut shells different from the rest, Ginsburg explained, "We go the extra mile – in this case, thousands of miles overseas – because we found out through our research efforts that activated charcoal produced from coconut shells yields the highest quality and most absorbent carbon that makes it superior to other carbon sources such as wood, peat, and sawdust. We also carefully chose the sources of our premium coconut – which in our case is Indonesia."
Moody Zook's activated charcoal powder can be used as an all-natural alternative to toothpaste in whitening teeth and removing tooth stains from coffee, tea, red wine, and sodas. It also helps in detoxifying skin by removing impurities and dead skin cells when mixed with water or essential oil and used as a homemade facial mask or body scrub.
--
About Moody Zook:
Moody Zook is a brand that produces top-grade products using premium activated charcoal. All of the company's products are manufactured using quality materials that have been designed and tested to meet consumer needs while adding to the company's winning formula. Visit their product in Amazon to know more.