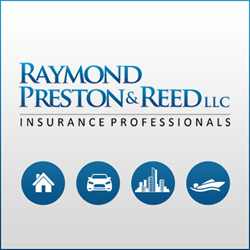 "We have a strong relationship with MetLife, and value their commitment our agency and our clients." - Ryan White
BRENTWOOD, TN (PRWEB) May 18, 2016
MetLife Auto & Home announced that Brentwood, TN independent agency Raymond Preston & Reed, LLC earned the status of Leader for last year's exemplary business performance with MetLife Auto & Home, and was recognized for outstanding achievement at the company's annual Leaders Conference, which was held during the month of April.
The Leader designation is only given to outstanding independent agencies that who have met or exceeded the company's production and quality requirements.
"MetLife Auto & Home is proud to have the Raymond Preston & Reed, LLC as a leading company partner, providing the greater Nashville community our unique, value-added offerings," said Paul Gavin, Senior Vice President of Retail P&C Sales at MetLife Auto & Home.
"It's an honor to receive the award on behalf our firm," said Ryan White, managing partner at Raymond Preston & Reed, LLC. "We have a strong relationship with MetLife, and value their commitment our agency and our clients. We have an excellent team, and without the hard work of the account managers and agents who serve our clients, this wouldn't be possible. So this is really about them."
The Raymond Preston & Reed, LLC has been serving the needs of the greater Nashville community for over close to a decade. They are located at in Brentwood, and can be reached at (615) 866-2728.