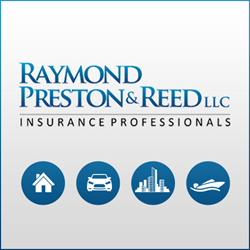 "75% of consumers are going online to seek out information, quotes, and then calling an agent or call center to review the quote and finalize the process." -Ryan White
BRENTWOOD, TN (PRWEB) May 16, 2016
Raymond Preston & Reed, LLC has introduced a new, intuitive website to better support customers in Brentwood, Franklin, Nashville and the surrounding locations, which you can now visit at http://www.rprinsurance.com, http://www.quotenashville.com, or http://www.quotebrentwood.com.
Customers can now use various tools, as well as request home, renters, auto, workers comp, small business, and life insurance quote proposals, from any personal computer or mobile device. These features include scheduling payments, filing claims and reading helpful blog content. The new website works to heighten Raymond Preston & Reed's reputation for delivering objective advice, broad coverage, and competitive pricing.
"The objective of our new site is to provide a more user friendly interface, while offering quality, educational blog postings and highlighting some of our specialties — such as our work insuring dental professionals and high value homes," said Ryan White, Managing Partner at Raymond Preston & Reed, LLC. "75% of consumers are going online to seek out information, and then calling an agent to review the quote and finalize the process. Our hope is we can add a personalized touch, that provides a more local feel with the information we provide. At the end of the day, the complexity of insurance isn't going to change — people want an expert, and that's what we're here for."
About Raymond Preston & Reed, LLC
Located in Brentwood, TN, Raymond Preston & Reed, LLC is a full service insurance brokerage offering the service of personal insurance, life & disability insurance, and commercial insurance products — including professional liability, technology and workers compensation insurance — throughout the greater Nashville area. Raymond Preston & Reed, LLC was established in 2008 by Chris Mule, Josh Terry & Ryan White. The agency is proudly named after the founders sons.
Our specialties include:

Luxury Homes
Mass Affluent Clients
Real Estate
Dental Professionals - General & Specialty Dentistry
CPA's
Restaurants / Cafe's
Chiropractors
Optometrists
Veterinarians
Professional Liability Insurance
Small Business / Commercial Insurance
Individual Life & Disability Insurance