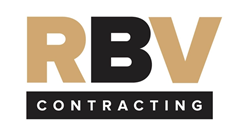 Detroit, MI (PRWEB) July 25, 2017
Linda McMahon, head of the U.S. Small Business Administration (SBA) and voice of small businesses on President Trump's Cabinet, will meet Detroit-headquartered, minority-owned, contracting firm RBV Contracting on Wednesday, July 26, 2017, at 3:30 p.m. at the firm's Brush Park City Modern development site, located at 263 Edmund Pl., Detroit, Mich. 48201. This trip is part of McMahon's nationwide SBA Ignite Tour focused on listening to business owners; educating about SBA's services for access to capital, mentoring and federal contracting; advocating for entrepreneurs; and driving economic growth with small businesses. Media are encouraged to attend.
"The mission of the SBA is to help small businesses grow, create jobs and help our economy thrive. Over the next two years, I will literally be on the move," McMahon said.  "I want to get to know small business owners and entrepreneurs across America and learn about the obstacles they face while growing a business. I also want to encourage entrepreneurs to tap into SBA resources for start-up and growth solutions."
Event speakers include SBA Administrator Linda McMahon and RBV Contracting, Inc. Vice President Jim Foucher, in addition to local small business owners and community champions. McMahon and Foucher will be available for interviews following the event.
With the help of the SBA, RBV Contracting has increased its revenue by 98-percent and has grown its team to 31 employees during the past six years. The firm became HUBZone certified in March 2012 and 8(a) certified in December 2013. Since becoming certified, RBV Contracting has received three HUBZone contracts, all of which have been instrumental in the firm's growth. This year, RBV was recognized as one of Michigan's 50 Companies to Watch and the Government Contractor of the Year by Michigan Celebrates Small Business.
"We started RBV in March 2011, while the City of Detroit was in possibly its worst economic state, ever. Starting a business is a large undertaking, but starting a business in those circumstances made entrepreneurship more challenging," said RBV Contracting Vice President, Jim Foucher. "The guidance and education that the Small Business Administration provided our team during our beginning phase was crucial to our long-term success. We would not be where we are today without the support of the SBA."
RBV primarily looks to hire Detroit and HUBZone residents, in order to contribute to the city's comeback and to provide local jobs. According to the Bureau of Labor Statistics, Wayne County is currently experiencing a 7.0 percent unemployment rate, which is the county's lowest rate in years. Professional and business services had the largest increase in annual employment out of all employment sectors within Detroit, adding a total of 18,400 jobs to the city since September 2015. Specifically, jobs within the technical services industry, such as RBV Contracting, added nearly 11,000 jobs to the city since September 2015, alone. This increase equates to a 5.3-percent rise in employment within the professional and business services supersector.
"Detroit has always held a special place in our hearts and we knew that there was no other place for our business. Part of our business strategy is to continue to invest in local talent and invest money in the local economy. We're proud to hire people who call Detroit 'home,'" said Foucher.
Linda McMahon serves as the 25th administrator of the SBA and advocates on behalf of the 29 million small businesses in America. Small business owners, similar to RBV Contracting, take a risk on an idea, invest in their communities, and create jobs. Their skills and creativity not only support their own families, they also make neighborhoods vibrant places to live and work, and fuel the state's, and nation's, economic strength. More than 99.5-percent of businesses are categorized as small and employ nearly 50-percent of Michigan's workforce, or 1.8 million people.
In addition to Detroit, Mich., McMahon has visited Pittsburgh, Pa., Seattle, Wash., Portland, Ore., Anchorage, Alaska, Salt Lake City, Utah, Milwaukee, Wis., and Puerto Rico this summer while on the SBA Ignite Tour. She will tour over 60 cities in two years. To join the Twitter conversation about this announcement, please use "#SBAIgniteTour."
For more information on RBV Contracting, visit: rbvcontracting.com. For more information on the SBA, visit: sba.gov.
###
About RBV Contracting, Inc.
Established in March of 2011, RBV Contracting is a full-service, 8(a) certified minority and HUBZone construction contractor, headquartered in Detroit, Michigan. RBV provides a wide variety of services from construction management, site development, underground utilities, landscaping and rehabilitation for commercial, retail, governmental and industrial projects. RBV serves a growing list of federal agencies including USACE, Air Force, National Guard Bureau and GSA. To learn more about RBV, visit rbvcontracting.com.
Twitter: twitter.com/RBVContracting
Facebook: facebook.com/RBVContracting
Instagram: instagram.com/RBVContracting
About the Small Business Administration
The U.S. Small Business Administration (SBA) was created in 1953 and since January 13, 2012 has served as a Cabinet-level agency of the federal government to aid, counsel, assist and protect the interests of small business concerns, to preserve free competitive enterprise and to maintain and strengthen the overall economy of our nation.  The SBA helps Americans start, build and grow businesses.  Through an extensive network of field offices and partnerships with public and private organizations, the SBA delivers its services to people throughout the United States, Puerto Rico, the U.S. Virgin Islands and Guam. To learn more about SBA, visit sba.gov.
Sources:
https://www.bls.gov/regions/midwest/summary/blssummary_detroit.pdf
https://www.bls.gov/regions/midwest/news-release/areaemployment_detroit.htm
https://www.sba.gov/about-sba/sba-newsroom/press-releases-media-advisories/sba-ignite-tour-blazes-across-country