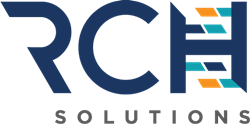 As biotech start-ups rich with innovation and hungry for funding accelerate the race for discovery, established players are seeking ways to leverage technology to scale their R&D and IT infrastructure, and remain agile and cutting-edge."
WAYNE, Pa. (PRWEB) February 19, 2019
RCH Solutions(RCH), a global provider of computational science expertise for Life Sciences and Healthcare firms of all sizes, announces the hiring of Frank Iafrato as Director of Sales and Business Development. Based out of RCH's office in Boston, Mass., Iafrato will work to deepen the firm's sales coverage throughout the Northeast region, building upon the momentum the firm established during a very successful 2018.
"The Life Sciences scene in and around the greater Boston area is just exploding," said Michael Riener, president of RCH. "As biotech start-ups rich with innovation and hungry for funding accelerate the race for discovery, established players are seeking ways to leverage technology to scale their R&D and IT infrastructure, and remain agile and cutting-edge."
The result, he continues, is a genuine need for specialized scientific computing expertise that many companies lack in-house.
"Typically, even the most sophisticated research IT teams benefit from the agnostic and focused experience of a computing partner," Riener says. "What makes RCH different from the others, however, is our exclusive focus in the Life Sciences. For more than 27 years, we've worked alongside research teams to solve their computing challenges, giving us unique insight on how to bridge the gaps between R&D and IT. With Frank's depth and breadth of experience in the global biotech and tech industries, he is an ideal addition to our team."
With more than 25 years of sales-leadership experience in both science and technology, Iafrato joins RCH from VWR International where he served as global director for Alexion and IDEXX, providing strategic direction and leadership to the firm's pharma, biotech, and industrial segments. Before VWR, he held senior-level roles with Navix Diagnostix, Inc. and VSM MedTech, Ltd., as well as Cerner Corporation where he oversaw sales of their radiology information systems across North America. At RCH, Iafrato will focus his efforts on expanding the firm's relationships throughout the Northeast, with a concentration in the Boston area.
"The power of technology and specialty computing capabilities continue to enable scientific discovery in ways never before seen," said Iafrato. "The very incredible, tangible outcome of this scenario is the delivery of more life-altering medical breakthroughs at a quicker pace and for lower cost. I'm thrilled to get back to my technology roots now as a part of the RCH team, and I look forward to continuing to support the scientific community in the Boston area."
Learn more about RCH solutions at http://www.rchsolutions.com.
About RCH Solutions
RCH Solutions (RCH) is a global provider of computational science expertise, helping Life Sciences and Healthcare companies of all sizes clear the path to discovery. For more than 27 years, RCH has provided focused experience and unmatched specialization designing and deploying cross-functional IT strategies, supporting R&D infrastructure, and offering workflow best practices that solve enterprise and scientific computing challenges. Learn more at http://www.rchsolutions.com.