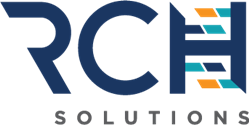 Our belief is, invite us in and we'll prove to you why you've made the right choice.
WAYNE, Pa. (PRWEB) April 10, 2019
RCH Solutions (RCH), a global provider of computational science expertise for Life Sciences and Healthcare firms of all sizes, announced it will provide a complimentary R&D IT Efficacy Assessment at the upcoming Bio-IT World Conference and Expo in Boston, Mass, April 16 - 18. Delivered as a half-day power session led by RCH's Chief Technology Officer Phil Eschallier, the assessment is designed to provide actionable insights on scientific data or computing issues an organization is facing.
"Life Sciences and Healthcare companies are experiencing growing pressures to do more with less, especially for scientific computing projects," said Michael Riener, President and CEO. "If seeking support for a specific need from an outside partner with practical experience, does it make more sense to tap one of the big-name generalists that we all know? Or a specialist like RCH, which has spent nearly three decades exclusively focused on scientific and technical computing and has developed a model proven to reflect the agility, accountability, and ingenuity science demands?"
Riener, who has led the firm headquartered just outside of Philadelphia since 2006, believes the answer is simple and hopes this opportunity for a complimentary assessment exposes those companies stuck in a provider-rut to an alternative approach.
"Our belief is, invite us in and we'll prove to you why you've made the right choice," Riener continued. "Whether we're working with you in an intensive workshop-type setting like the assessment, consulting on an existing project, or leading the implementation of a new initiative, there's simply no substitute for the level of hands-on experience we bring to our relationships."
Serving biotech, pharmaceutical, and healthcare companies through advanced computational science solutions and services since 1992, RCH Solutions has earned its reputation as a premium provider of technical computing solutions and support in part for the specialized expertise it delivers in both scientific and IT domains; but also for its unrelenting commitment to service excellence.
"There's a reason RCH is seen as a valuable partner to eight out of the top ten life sciences firms globally," said Phil Eschallier, Chief Technology Officer. Eschallier—who specializes in solutions architecting, scientific and high-performance computing design and support, life sciences applications management, and software engineering—also leads RCH's Managed Services offering.
He continued, "We've worked tirelessly to demonstrate to organizations the potential that exists when you pair a certain depth of knowledge with the flexibility and continuity required to deliver dynamic projects at scale. The results speak for themselves and we're excited to provide a glimpse of that potential to the Bio-IT World audience."
Companies can register here to win the complimentary R&D IT Efficacy Assessment—which can cover a range of winner-determined topics such as Cloud adoption or evolution, innovation best practices, and a scientific computing roadmap review and analysis, to name but a few—or at RCH's booth, #321 in the exhibitor's hall, throughout the duration of the event.
Learn more at http://www.rchsolutions.com.
About RCH Solutions
RCH Solutions (RCH) is a global provider of computational science expertise, helping Life Sciences and Healthcare companies of all sizes clear the path to discovery. For more than 27 years, RCH has provided focused experience and unmatched specialization designing and deploying cross-functional IT strategies, supporting R&D infrastructure, and offering workflow best practices that solve enterprise and scientific computing challenges.
####