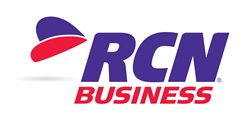 The recent partnership with The Milburn Hotel exemplifies the products and quality of service that RCN Business is dedicated to providing the hospitality industry
New York City, NY (PRWEB) October 28, 2014
RCN Business, a communications provider delivering voice, data and video solutions to businesses of all sizes, announces today that it has partnered with The Milburn Hotel in New York to provide secure, seamless, high-speed networking and video services. The deal represents the increasing demand in the hospitality industry for high-performance networking services that spur growth and efficiencies across the business.
RCN Business worked closely with The Milburn Hotel to design a high-capacity dedicated Internet circuit to enable its guests with high-speed Internet. In addition, RCN Business consulted with the hotel to create a video solution for guests that enables easy access to HD entertainment, news and local information.
"The recent partnership with The Milburn Hotel exemplifies the products and quality of service that RCN Business is dedicated to providing the hospitality industry," says Bruce Abbott, Vice President and General Manager of RCN New York City. "A variety of factors are driving important technological trends for hotel chains, including seamless booking and check-in, fast WiFi and high-quality HD programming. When it comes to the Internet, reliability and speed are critical. RCN Business delivers advanced technology, a broad choice of solutions and superior customer service through a partnership-driven approach. We will continue to work diligently to provide exceptional services to hotels in our footprint."
Key demand drivers in the hospitality industry include the need for guests to connect their own devices wirelessly to high-speed Internet. To deliver these services, hotels today demand rapid deployment, cost-effective networking service, and partner-driven service from their communications providers. RCN Business is uniquely able to deliver these and more with its fiber-rich network and highly responsive dedicated team.
According to the Asian American Hotel Owners Association (AAHOA), a key representative of owners in the hospitality industry, "high-speed Internet is now a brand standard … across the board. Emerging trends in Internet connectivity are extremely important for hoteliers to understand, as these trends will affect their hotels in the coming years."
To learn more about RCN Business and what connectivity services it can offer the hotel and hospitality industry, visit rcn.com/business or call 1-877-726-7000.
# # #
About RCN Business Services
RCN Business Services provides industry-leading high-speed Internet, voice, video, and network solutions to businesses of all sizes and consumers. Delivered through a wholly-owned, state-of-the-art fiber-rich network, and supported by 100% U.S.-based customer service, RCN Business Services serves consumers and businesses in Boston, Chicago, Lehigh Valley (PA), New York City, Philadelphia and Washington, D.C. In 2014, RCN Business Services received the Metro Ethernet Forum's CE 2.0 certification for its E-Line, E-LAN and E-Access Ethernet services.
RCN Media Contact:
Christine Keck
Jaymie Scotto & Associates for RCN
866-695-3629 ext. 19
jsa_rcn(at)jaymiescotto(dot)com