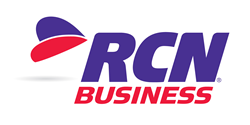 Carriers, like RCN Business, can benefit from agents and resellers having the ability to see their respective networks and therefore broker their solutions more easily.
Princeton, NJ (PRWEB) January 19, 2016
RCN Business, a communications provider delivering network solutions for voice, data and video, announces today that it has partnered with NEF, Inc. to display its network within NEF's FiberLocator® database. RCN Business's fiber maps and lit building locations are now easily searchable by RCN's channel partners and agents that subscribe to the application. With FiberLocator, agents can now determine specific RCN network routes in each of their cities in order to provide the best RCN Business service solution for their clients and/or prospects.
NEF's FiberLocator is an industry-leading carrier-neutral fiber mapping tool providing telecommunications networking stakeholders with a more efficient, simplified and cost-effective solution for accurate fiber mapping research. FiberLocator is available via single seat or multi-user enterprise access, or it can be streamlined into existing customer platforms through an API. NEF released a new version of the application September 28th which features a more intuitive work flow, more data than ever before, and a new batch upload tool, which allows users to research network and lit building data for up to 200 addresses at one time.
"FiberLocator provides users with access to our growing database of over 280 unique carriers, 389,000+ lit building records, and around 6,800 data centers. We are excited to have RCN Business's maps listed in FiberLocator, making the application that much more inclusive and accurate," stated Steve McCarthy, Chief Operating Officer at NEF. "Carriers, like RCN Business, can benefit from agents and resellers having the ability to see their respective networks and therefore broker their solutions more easily."
"RCN has 6,200 fiber miles in five major markets and FiberLocator is a phenomenal way for us to show the expansiveness of our fiber footprint," commented Michael Carrosquilla, SVP Commercial Services at RCN. "Several RCN agents already use this service and now have the ability to easily view the RCN footprint with FiberLocator. Since RCN is proactively building into new multi-tenant properties, we can present agents with real-time information on new buildings and potential customers."
To learn more about RCN Business and its national agent program, you can check out RCN's Partner Program Manager, Patrick Dial, in his recent video at: http://rcn.com/business/rcn-business-launches-agent-program/. Patrick can also be reached at Patrick.Dial(at)rcn(dot)net or by calling (212) 784-8049.
# # #
About RCN Business Services
RCN Business Service provides industry-leading high-speed Internet, voice, video and network solutions to businesses of all sizes. Delivered through a wholly-owned, state-of-the-art fiber-rich network and supported by 100% U.S.-based customer service, RCN Business serves businesses in Boston, Chicago, Lehigh Valley (PA), New York City, Philadelphia and Washington, D.C. RCN Business received the Metro Ethernet Forum's CE 2.0 certification in the E-Line, E-LAN and E-Access categories in 2014. Follow RCN Business on LinkedIn and Twitter.
RCN Media Contact:
Jaymie Scotto & Associates for RCN
866-695-3629 ext. 13
jsa_rcn(at)jaymiescotto(dot)com
About NEF
NEF, Inc., is a professional services firm focused on research, planning, and deployment of next generation networks. Specializing in high capacity data transport networks and data center procurement for enterprises and carriers, NEF is the creator of FiberLocator – an industry-leading carrier-neutral fiber and lit building mapping tool. NEF has been named to the Inc. 5000 list of fastest growing companies.
NEF Media Contact:
Sarah Johnson, Marketing Coordinator, NEF
617-597-6799
sjohnson(at)nefiber(dot)com