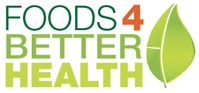 We're All Guilty of This
Boston, MA (PRWEB) March 13, 2014
Foods4BetterHealth.com, a food and nutrition web site that believes that healthy foods can prevent disease and illness, has released the results of its latest poll, which asked readers how much time they spend in front of a screen (e.g. computer, mobile phone, tablet) per day.
The Foods4BetterHealth poll (http://www.foods4betterhealth.com/were-all-guilty-of-this-8505) asked readers about their digital habits, wanting to know if the Foods4BetterHealth readers fell into the same category as the majority of Americans, who spend six to nine hours a day in front of a screen. Staring at a screen for hours every day can lead to digital eye strain, a serious condition that can cause vision problems, blurry vision, irritability, headaches, and fatigue. It's not yet known how many hours a person needs to spend in front of a screen to suffer from digital eye strain, but as the number of hours the average American spends attached to their technological devices increases, the condition becomes even more problematic.
The Foods4BetterHealth article "We're All Guilty of This" features the results of the poll, which found that 31% of readers spent about two to three hours in front of a screen, while 28% spent four to six hours and 25% spent seven hours or more. While this is dangerous in and of itself,
Foods4BetterHealth editor Vicky Tobianah noted that this points out another big problem.
"If we're staring at a screen, we're most likely spending all those hours sedentary. I know that I spend the majority of my workday at my desk, sitting, and that's when I'm also staring at a screen all day," she says. "While I may be active and hit the gym for a total of five hours a week, that doesn't even come close to the seven hours I spend staring at my devices every day!"
Not only can staring at a screen be detrimental to one's eyes, Tobianah notes, but it can also encourage people to be sedentary, as well as disengaged from their peers and those around them, depriving them of the benefits of social interaction. The Foods4BetterHealth article concluded that readers should try to unplug from their devices every now and then to improve their mental and physical well-being.
The next Foods4BetterHealth poll (http://www.foods4betterhealth.com/?sb=FBPOLL) asks readers how often they eat fast food, with the poll results being released in two weeks.
Foods4BetterHealth.com, created by Doctors Health Press, is a food news and health web site, offering readers information about the latest food controversies, exclusive expert advice, and health tips to ward off illness, prevent disease, and live a long, healthy life. For more information, visit http://www.foods4betterhealth.com.