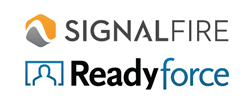 It's networking events like the University Hacker Olympics that make it possible for GoDaddy to reach top-tech talent[...]
San Francisco, CA (PRWEB) September 03, 2013
SignalFire and Readyforce, two startups dedicated to connecting college engineering students with hiring tech companies, will host the 2013 University Hacker Olympics. For the second year in a row, the elite three-day hackathon invites more than 100 of the top computer science and engineering students from 35 leading engineering universities to San Francisco. This year's event will take place between September 13th-15th, 2013.
The multi-faceted event will feature tech-talks from platinum sponsors like Amazon AWS and GoDaddy, a hackathon where students work alongside engineering teams from sponsor companies, as well as social events throughout the weekend.
To participate in the by-invitation-only event, the 100 engineering and computer science students pre-qualified by taking regional code challenges. The top ten students from each school were then invited to fill out a comprehensive profile of their technical accomplishments. A panel of VCs and CTOs screened and selected approximately 2-3 students from each of the 35 schools to attend. Event organizers SignalFire and Readyforce are sponsoring their trip to San Francisco.
Valuable to both companies and students, the University Hacker Olympics brings together today's best student hackers with engineering teams looking to hire the next best talent.
GoDaddy, the world's largest platform for small business, is committed to working with the collegiate community. "GoDaddy is passionate about recruiting and developing the best technical talent," said GoDaddy GM of Presence and Commerce Raj Mukherjee. "Our recent acquisition of Locu, a startup created at MIT (Massachusetts Institute of Technology), demonstrates how we're bringing some of the brightest minds onboard who share our mission to help small businesses grow online. It's networking events like the University Hacker Olympics that make it possible for GoDaddy to reach top-tech talent and show them why GoDaddy is the place where they can make difference in the lives of entrepreneurs and small business owners."
Students like Yixue Li a PhD from Ohio State University joined the Pinterest team at the January 2013 Olympiad and has since accepted a job with the company. "After working with their engineers, I felt like I really enjoyed working with these people and I should give it a shot[...] It turned out that I did well through the whole interview process and got an offer from them."
Project ideas for the hackathon are pre-selected by the attending companies and are pitched to the students on the first day of competition. Sponsor companies send between two and four engineers to work with the students and have exclusive access to Readyforce's resume book for the event in order to preview and recruit students for their project. This approach gives sponsoring companies an opportunity to engage deeply with students. Students love this because they get to code along-side experienced engineers.
After hacking for 24 hours, teams will make final presentations to a panel of judges at 4PM on Saturday, September 14th and winners will be selected. As a highlight of past Olympiads, immediately following the presentations, the day culminates with a sponsor hosted party.
Attendance at the 2013 University Hacker Olympics is not available to the general public and participants must be either invited students or sponsored companies. For more information, visit the event website: http://events.signalfire.com/.
About SignalFire
SignalFire is developing an incredible network of next generation founders and core engineers through a series of exclusive experiential events. http://events.signalfire.com/
About Readyforce
Readyforce, the leading career network for college students, is the easiest way for students to launch amazing careers. Focusing on engineering students in 2013, the Readyforce network connects students to influential business leaders, powerful campus programs, engaging networking events, and exciting jobs and internships at start-ups and innovative companies of all sizes. Readyforce is backed by Menlo Ventures, US Venture Partners, Pivot North, Founder Collective and First Round Capital. For more information, visit http://www.readyforce.com.