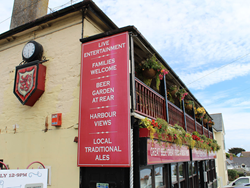 Fireside Pubs will allow us to add more real ale pubs to the Pubs & Bars section of Pub Rooms
UK (PRWEB) August 22, 2014
The additional real ale pubs will highlight pubs available with Function Room Hire, especially as we appraoch the Xmas period.
Pub Rooms is continuing its growth objective and has successfully acquired the internet Real Ale Guide Fireside Pubs.
"It's very possible the Real Ale Pub guide will cease to exist in the long term as the pubs are merged or added to Pub Rooms, but for the short term Fireside Pubs will function as it currently is," says marketing Director Peter Jones. Jones goes on to state that "the pub rooms internet guide has invested in a more flexible platform to ensure the primary objective of being the best pubs guide for pubs with rooms is reached. Acquiring Fireside Pubs will allow us to add more real ale pubs to the Pubs & Bars section of Pub Rooms."
A recent redesign is still in progress, so adding new real ale pubs with offers will be completed much faster. The news is positive for pub owners that Pub Rooms is reaching its targets.
Established in 2002, the British Pub Guide is growing and getting better despite fierce competition within the pub sector.
Pub Rooms will be releasing details shortly of an annual party to celebrate recent additions to the guide.
The owners of pub rooms would also stress that the Pub Rooms guide will continue to focus on room availability for accommodation and function room hire facilities.
"Already this year, the Pub Rooms guide has joined forces with a UK Touring magazine. It's an exciting time ahead as Pub Rooms plans for 2015. With additions in place we can serve internet users searching for real ale pubs" says Managing Editor Andrew Maynes.