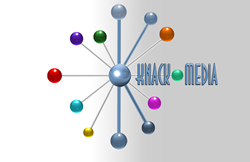 Work with one of the best real estate brokers in Southern California by calling 877-889-7474.
(PRWEB) January 06, 2015
Finding new real estate agents for brokers is the newest task for national financial recruiter AnikimCreditCorp.com. The firm has been recruiting mortgage originators and other industry related positions for the last few years, and is now adding real estate agents to the list. A California broker that is looking to expand their operations has hired the firm to not only find new licensed agents to train but also find top producing Realtors looking to make a change. The broker has a unique way of marketing for their agents, and believes this is the edge they need over some of the "name brand" agencies. The office uses the internet to find buyers and sellers for their agents, they also assist agents that want to market themselves by offering their wholesale connections with SEO experts. The real estate broker office in Murrieta California has many agents already working the Temecula Valley market, but is looking to expand operations in 2015. To find out more about the real estate agent jobs in Temecula and its surrounding areas click here and speak with a recruiter today, http://anikimcreditcorp.com/
The new office dedicated to finding new real estate agents will be posting this career opportunity in the usual ways, including job postings on popular websites. The firm also uses their large data base of clients in related industries to share the different jobs available. The Realtor in Murrieta California has an extensive training program for new real estate agents that many agencies do not provide. Many of the brokers in the area let the agents fend for themselves provide little or no support. This is where the office is sure to capitalize, they teach the new agents how to go after expired listings, for sale by owners or FSBO's and many other ways to find buyers and sellers. The office also enjoys a relationship with Kevin Leonard and his team of mortgage specialists that offer fast preapprovals for home loans in Temecula. By having top notch training for agents and a direct contact with close to 50 mortgage lenders to choose from, this real estate agency will continue its growth with the help of the recruiting firm.
About the company: AnikimCreditCorp.com began after the mortgage crisis to help struggling loan officers and net branch owners find mortgage bankers that were able to make it through the tough times. Kevin Leonard a San Diego mortgage expert, and former owner of a large mortgage banking company, has many relationships with lenders and brokers throughout the county. Mr. Leonard helps place mortgage loan officers with jobs and mortgage net branch companies. The company also helps connect some of their mortgage banking clients with buying scratch and dent loans to clear warehouse lines.
Contact: Mason Baxter
Phone: (877) 889-7474