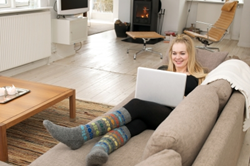 Learning to become successful in real estate is now easier using our website and access to our content is always a click away
Midland, TX (PRWEB) July 12, 2014
Online education is one way that some institutions are using to provide expert level training for a variety of disciplines in the U.S. The http://www.jwbrealestatecapital.com company is now promoting real estate classes for turnkey investors through its homepage this year.
Any person who is exploring the pros and cons of the investment industry can access new sessions that are coordinated by JWB company staff. The educational content that is supplied presents an in-depth overview of the solutions in place that are generating positive passive income for company clients.
"Learning to become successful in real estate is now easier using our website and access to our content is always a click away," said a JWB Real Estate Capital rep.
The turnkey investment industry in the U.S. is one source of income for investors who have grown weary of placing expendable income into the stock market or other revenue generating resources. The approach taken by JWB to build monthly wealth for its clients is an extended strategy.
"Some investors who enter the housing industry do so using the wrong strategies and become frustrated with results," the rep confirmed.
The JWB Real Estate Capital website is now one marketing tool used to supply researchers with investment property pros and cons. Access to the company blog is now delivered at http://jwbrealestatecapital.com/blog to help potential investors learn more about company operations and revenue strategies.
About JWBRealEstateCapital.com
The JWBRealEstateCapital.com company educates the investors who use the company website daily about investing strategies and other top income earning tips in the housing market. The company has recently brought in a full-time staff of managers who coordinate investing strategies for clients. The JWBRealEstateCapital.com company has posted new videos and investment training guides on the homepage for immediate access by investing clients ready to create passive income.