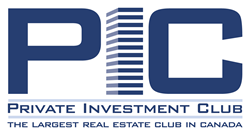 This would have saved me hundreds of thousands of dollars if I would've had it when starting out.
Ontario, Canada (PRWEB) August 14, 2014
Sunil Tulsiani, a former police detective turned real estate mogul, has learned the hard way what works and what does not work in the real estate industry. In an effort to help others, Sunil is now sharing the 7 real estate mistakes he has made over the years in a new book, which is available for free at 7realestatemistakes.com.
For people who are wondering "Who is Sunil?", he is a public speaker, award-winning bestselling author and a mentor to countless people who want to earn a good living by investing in passive cash flowing properties.
Although he has co-authored books with popular authors like Brian Tracy and Jack Canfield, and is making an exceptionally great living as a real estate mogul, Sunil Tulsiani originally had no intention of getting into real estate investing. In fact, from the time he was 14 years old, Sunil dreamed of becoming a police officer.
He had a very successful career in law enforcement, eventually working his way up to platoon commander. But when his wife had a heart-to-heart conversation with him about his long hours spent at work and lack of time with their children, Sunil knew it was time for a career change. He attended a 3-day real estate boot camp, and quickly found his new calling.
"That's where my journey started in real estate. I realized then that real estate is what I was looking for," Sunil said.
In the nine years he has invested in real estate, Sunil has enjoyed enormous success. He invested in 77 properties in his first year alone, is now the founder of the largest real estate club in Canada, and loves to share his secrets to success with others.
But as Sunil explains, he has learned from his mistakes just as much as his successes. In his new free book, which is valued at $97, Sunil explains the various things that people should do to protect themselves prior to investing in real estate—not only in Canada or the USA but around the world.
For example, in the newly-released book, Sunil details how to choose good Joint Venture partners to work with, as well as how to create a due diligence checklist.
"This would have saved me hundreds of thousands of dollars if I would've had it when starting out," he notes.
Other mistakes covered in the new book include how to tell when a vendor is lying, how investors can protect themselves financially, and how to steer clear of bogus real estate seminars.
Those who would like to learn more about Sunil's new book may visit the 7realestatemistakes website at any time; there, they can read more about it and, if they wish, receive the report at no cost.
About Sunil Tulsiani:
Sunil Tulsiani, a former police officer, is now an extremely successful real estate investor. Nicknamed "the wealthy cop," Sunil is the founder of the largest elite real estate club in Canada, and helps people around the world by mentoring, training and providing them with joint venture money. Sunil is in an international public speaker, number 1 best-selling author and one of the top mentors in the world. For more information, go to SunilTulsiani.com or to grab a copy of the book about the 7 most expensive mistakes visit: http://7realestatemistakes.com/.