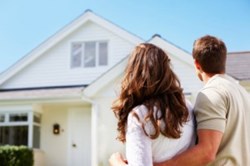 Some companies are offering above and beyond what average realtors offer
Clay County, Florida (PRWEB) August 05, 2013
Owners of homes traditionally rely upon realtors to help list properties to present to buyers interested in making offers for free and clear properties. One investment company online is now negotiating directly with homeowners according to the HowtoMarketHouses.com company. The RealEstateinNorthFlorida.com company is a popular real estate company in Clay County, Florida now buying homes direct at http://realestateinnorthflorida.com/we-buy-houses.
"Some companies are offering above and beyond what average realtors offer," said Ryan Bush, owner of the How to Market Houses website.
Investors building a larger portfolio of properties available for sale frequently purchase homes at market value direct from homeowners to cut out the middlemen that are usually realtors.
Homeowners currently trying to list a home can find some complications with the traditional selling process. Real estate agents require a review of personal information to ensure that the listing and sale process can be completed as required.
This can involve home inspections to locate damage that could require upgrades to be made to a property before listings can be made.
"The complications with some realty companies has created a surge in no-realtor home sales in the U.S.," added Bush. The RealEstateinNorthFlorida.com website is one of many recently reviewed online for the types of alternative services that are now offered.
A new YouTube channel was found during the review online at https://www.youtube.com/watch?v=pvDN8ObUUCA that publicizes some of the company services that are now accessible to homeowners in and around Clay County, Florida. Marketing with streaming video to attract consumers searching for an easier way to sell properties is now common in the housing industry.
About HowtoMarketHouses.com
The HowtoMarketHouses.com company is one of few top companies online offering training courses and modules for professionals of all experience levels. This company currently receives thousands of weekly visitors to its website and private members only section where information is delivered daily.
About RealEstateinNorthFlorida.com
The RealEstateinNorthFlorida.com company sells properties direct to buyers without the need for mortgage company financing or approvals. This investment company has buyer lists that are used to make immediate bids on properties when acquired through homeowner contact. Instant application forms are now offered to buyers and sellers.