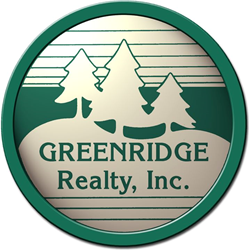 We at Greenridge Realty truly care about the health and well-being of the community.
GRAND RAPIDS, Mich (PRWEB) October 30, 2014
Greenridge Realty supported the Lowell Pink Arrow Project this past August by hosting a community picnic in their very own front lawn. The event raised over $4,000 from food sales, donations, and Pink Arrow t-shirts. They named their event the "Lowell Community Pinknic."
The Lowell Pink Arrow Project began in 2009 as the brainchild of the Lowell High School head football coach, Noel Dean. The goal of the movement is to raise awareness about cancer and its devastating effect on families. The funds raised support area residents battling cancer. Since then, hundreds of "Pink" sporting events have surfaced all over America.
The Greenridge Realty Lowell location office manager, Rick Seese explains that his office plans to continue their support for Lowell Pink Arrow Project for years to come.
"We at Greenridge Realty truly care about the health and well-being of the community, and so we are dedicated to supporting The Lowell Pink Arrow Project's mission by offering our location as a venue for the annual picnic to raise awareness as well as funds," Seese said.
This year's Lowell Community picnic included live music from local bands, as well as food from vendors and fun activities for families. On Aug. 12 from 4 p.m. - 8 p.m, the front lawn of the Greenridge Realty office hosted an incredible line-up of live music provided by The Adams Family, Kari Lynch & Ryder Jones, Steve Hilger and Audrey Pearson.
Johnsonville and Dietz & Watson provided grilled hot dogs, brats and deli sandwiches. Greenridge Realty, along with the help from local sponsors, provided other various foods for purchase. All of the proceeds benefited the Pink Arrow Pride project.
Greenridge Realty has 26 locations, including in Lowell. The company's corporate office is located at 3115 Orchard Vista Drive in Grand Rapids, MI. To speak with a representative about real estate call 1-800-678-9218 or see houses for sale near you by visiting http://www.greenridge.com.
Boilerplate: Since its inception in 1980, Greenridge Realty has evolved into a leading independent residential real estate broker in West Michigan. As one of the Top 300 largest independent brokers in the nation, as ranked by Real Trends magazine, residents trust us to find the best houses for sale in the area.