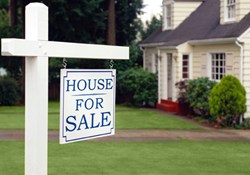 Investors currently buying homes do not have the same hang ups that realtors can have during the closing process
Boynton Beach, Florida (PRWEB) August 14, 2013
Homeowners in the Southern area of the state of Florida are set to benefit from services that are now created by the Rescue Real Estate, LLC company as a real estate company in Boynton Beach, FL. This company is now buying homes from owners of properties at http://rescuerealestatellc.com/we-buy-houses.
This company was recently reviewed by the HowtoMarketHouses.com company for its unique strategy of helping homeowners to sell faster than what realtors currently provide.
"Investors currently buying homes do not have the same hang ups that realtors can have during the closing process," said Ryan Bush, owner of the How to Market Houses company online.
The new services launched to purchase homes at a faster pace is resulting in success with homes of any age or condition.
One of the drawbacks that a homeowner can be presented with working with a real estate agent is the requirement of home repairs before homes can be listed on the open market.
Some buyers will not purchase a home that needs general repairs or will ask for a rate that is lower than the market value.
"Rescue Real Estate, LLC and other companies profiled this year accept homes in any condition," Bush added.
The ability to purchase homes direct and quickly present these homes to buyers is helping both sides of the real estate community. Immediate information about all programs is available on the company homepage.
To reach more owners of properties who are not using realtors, the Rescue Real Estate, LLC company is now using streaming video online. A new channel has been launched and is available for access at https://www.youtube.com/watch?v=CoBOnvop3G4 to provide more information to homeowners and to buyers of properties.
About Rescue Real Estate, LLC
The Rescue Real Estate, LLC company is a partnership in the state of Florida. This experienced company includes licensed real estate agents that help to place men and women in company owned housing. Services for buyers and sellers are now added for the 2013 year.
About HowtoMarketHouses.com
The HowtoMarketHouses.com company is one of the largest resources for marketing property information on the Internet. This company receives thousands of weekly visits from professionals in the industry to assist with SEO marketing and other strategies used to grow property sales online.