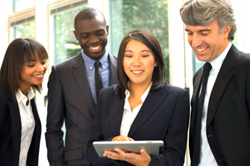 The difference between what we do and what a realtor does is we want to sell your house and not just list it
Pittsburgh, PA (PRWEB) August 05, 2015
Pittsburgh is a historic city which is currently undergoing a transformation from the steel city into a sophisticated tech hub. From the tower at PNC plaza and Market Square, to the Riverfront projects the city is undergoing a dramatic transformation. The real estate company, Observer Investment Group, is now providing an expedited house selling service for property owners at http://www.wepaymoreforpittsburgh.com or by phone at (412) 727-8600 opt99.
This new service offers a direct method of selling a home that is already on the market but has not sold. Owners of homes using real estate agents or other listing services like the Pennsylvania MLS can still struggle to attract buyers before the traditional 90 to 180 days on market window closes. The Observer Investment Group has created its rapid selling service to assist homeowners with finding a cash buyer in a short period of time.
"The difference between what we do and what a realtor does is we want to sell your house and not just list it," said Paul Warnagiris from the Observer Investment Group.
Property owners seeking an alternative to for sale by owner practices or local listing agents could find the new solution to find a cash buyer provided by the Observer Investment Group to be beneficial. Because there are multiple ways to close quickly on a property for sale, the burden of selling a home can be removed through the new service provided.
"If someone owns a home that needs repair before it can be sold, if they are a landlord that just wants out of the business, or if they just need to sell because they have a job offer out of state, we can help," Warnagiris added.
Aside from the alternative selling services offered to owners of homes this year, a new YouTube channel has been created to provide more information about company services available. This new channel can be accessed at https://youtu.be/XL-18GK14to. The Observer Investment Group Facebook page has also been launched at https://www.facebook.com/SVOInvestmentGroup online. 
About Observer Investment Group
The Observer Investment Group features services that provide buying, selling, leasing and investing opportunities in and around Pittsburgh and the Allegheny County, PA area. The company mission is about helping property owners, investors and purchasers of real estate. The Observer Investment Group has a policy of donating 10 percent of all its net profits to children's and veterans charities in the United States.