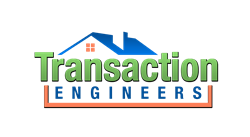 Homeowners can often get a better deal when selling to investment firms due to the non-existence of fees and commissions at closing.
San Jose, California (PRWEB) August 07, 2013
Homeowners generally have two options when selling homes in the United States. People who do not choose to engage in for sale by owner strategies often depend on realtors to find buyers. The HowtoMarketHouses.com company has profiled the Transaction Engineers company online. This real estate company in San Jose, CA is now buying homes at a fair market price direct from homeowners at http://realestatesantaclaracounty.com/we-buy-houses.
These alternate transactions are becoming more popular within certain parts of the country where buyers are in limited supply. Real estate agents and realtors depend on local buyers when selling properties. Investment companies are now capable of owner financing and lease to buy agreements that do not require realtor involvement.
"Homeowners can often get a better deal when selling to investment firms due to the non-existence of fees and commissions at closing," a marketing associate for the Transaction Engineers company said.
The process of listing homes and marketing to buyers is often eliminated with these services partly due to internal buyer lists that are used to make immediate offers on homes for sale.
According to the HowtoMarketHouses.com company, a growing trend in California and other states by homeowners is foregoing for sale by owner strategies and selling outright to investment companies to lock in a fair market price.
The recent examination online of the Transaction Engineers company is one of many completed this year by the How to Market Houses company. Both sellers and buyers of properties could benefit from the avoidance of realtors or agents when the facts are compared.
Interested men and women who are selling homes and are interested in receiving a direct offer can contact the Transaction Engineers company direct at (408) 498-9788 or visit the YouTube channel at https://www.youtube.com/watch?v=jWwNKyNU68Y.
About HowtoMarketHouses.com
The HowtoMarketHouses.com company provides one of the largest resources for real estate education and information online. This company combines knowledge and experience into one resource that professionals and new startup investors can use to grow property portfolios and expand online marketing strategies.
About Transaction Engineers
The Transaction Engineers company is located in California and offers its services in the San Jose area. The company employs housing specialists to purchase property at market value and sell these homes to immediate buyers through company financing or lease to buy agreements. Online application forms are now available for these company services online.