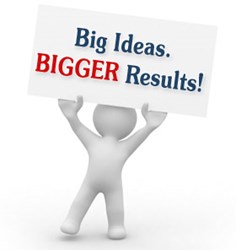 Clearwater FL (PRWEB) September 25, 2013
ARME Realty.com, recently been named of of the country's best real estate marketing companies, is now offering a data mining program for real estate professionals who market their properties on the internet. The company obtains competitor data from various brokers in any market and is able to extract a broker's entire PPC marketing plan with a click of a button.
ARME Realty.com is now offering these reports to real estate professionals for only $199, which currently covers the data mining of the top 3 competitors. The purpose of these reports is to provide a real estate brokerage firm with key marketing strategies being used by their top competitors which they can use in their own online marketing efforts. The company mines key advertising data for real estate professionals to expand their media efforts.
The company utilizes the data mining process as part of their comprehensive real estate online marketing programs. They have just released their highly anticipated V3 of their respected Web Development Toolkit. This system allows real estate professionals to build a website that essentially builds itself by creating targeted, content driven website pages built around top real estate keywords related to your market and preferred property types.
Simon Landers, a spokesperson for the company, states, "The toolkit has revolutionized the way real estate internet marketers have marketed their properties online. Never before has a content management system allowed the developer so much flexibility in website content and page creation, and when combined with that specific niche a broker wants to target, let's say 'luxury waterfront homes', the system really shines. The return on marketing investment is out of this world."
Mr. Landers continues, "Our proprietary toolkit is one of the reasons why we have been recently voted as one of the nation's top real estate marketing companies. Our systems deliver big results at a fraction of the cost of what the 'big boys' charge." For information about ARME Realty.com and their programs contact an agent at (727) 459-8841.