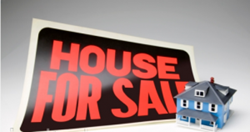 Investing in different parts of the country is how some people are earning passive income streams and our guide can introduce some of the easiest strategies
Los Angeles, CA (PRWEB) September 05, 2014
Buying an investment property might be an easier process this year for investors who use the JWB website online. A new real estate investing 101 guide is now available to assist potential investors complete the buying process successfully at http://www.jwbrealestatecapital.com.
The guide that is prepared is offered with a complete PDF document as well as audio related material to provide a wealth of business information to a potential investor. The direct download link is available from the JWB company website and questions can be answered by company staff if needed.
"Investing in different parts of the country is how some people are earning passive income streams and our guide can introduce some of the easiest strategies," said a JWB Real Estate Capital source.
The turnkey property industry has increased in public awareness since the real estate slowdown in 2008. The numbers of foreclosures and bank-owned homes that have entered the market in U.S. cities has created investing opportunities for adults. The explanation of strategies in the new JWB guide can help answer a lot of questions for a new investor.
"Our website and subsequent guides are a source of information to average people who are getting into the housing market in all parts of the country," said the source.
The JWB Real Estate Capital company website now provides access to direct customer service for visitors to the Internet portal daily. Company reps now answer questions in real time through a connected portal to make certain that all interested people receive quality information from a direct source.
About JWBRealEstateCapital.com
The JWBRealEstateCapital.com company is one of the turnkey property sources that investors in the U.S. and in other countries use to purchase homes at a discount. The passive income opportunities that are provided at the JWBRealEstateCapital.com website can help investors to boost returns in the housing market each year. The company offers free training and other educational tools available from its homepage.