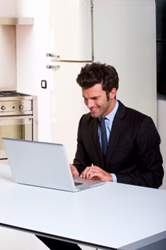 Unlike some financial investing options, investment properties do help investors to bring in monthly cash as long as a tenant is in place
Jacksonville, FL (PRWEB) March 12, 2015
Rentals continue to provide one investing option to adults in the real estate industry across the United States. The JWB company is now presenting content tailored to newcomers to the rental industry on its website. A real estate investing in rentals for beginners page is now accessible at http://www.jwbrealestatecapital.com/investing-in-rentals-beginner.
Access to this new information is expected to provide a free of charge educational resource to a person who is considering making investment properties part of an income portfolio this year. The page now available walks a first-time investor through the entire process of searching, investing and managing a rental house.
"Unlike some financial investment options, investment properties do help investors to bring in monthly cash as long as a tenant is in place," said one JWB company rep.
While being a beginner in the housing industry can be a negative to some investors, the JWB company has now filled up its website with useful content that can help a person to prevent costly mistakes. Along with the rental content available, a more broad insight into turnkey homes is provided in brochure form for download.
"There are multiple ways that someone can get into the real estate industry without making large cash investments, and our website is now helping to present all options," said the rep.
Understanding the clear differences between various loan types can also be an issue for someone starting out in the housing industry. The JWB Group has now posted its conventional loans versus IRA loans page at http://www.jwbrealestatecapital.com/ira-or-conventional-loans-for-rentals to present most pros and cons.
About JWBRealEstateCapital.com
The JWBRealEstateCapital.com company is one top investing firm continuing to assist beginners with investment goals in the housing industry. The company has added new members of its team this year to supply faster response times. The JWBRealEstateCapital.com company has a fully managed website that helps distribute investing industry content and programs daily.