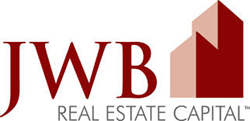 We provide our informational content in PDF format along with other formats to make it simple to access this data using any device
San Jose, CA (PRWEB) January 15, 2015
Taking advantage of returns found through investments in the U.S. is one approach that some investors take at the start of each year. The JWB company is now providing ways for investors to learn about real estate investing through turnkey houses through the promotion of its new program online at jwbrealestatecapital.com online.
The JWB Group is one of the largest providers of turnkey solutions to investors, and new strategy guide can be viewed or downloaded when using the "get started" link on the homepage to introduce the programs available. The available guide has been written to address the process of purchasing houses that are already renovated for use as a long-term income building strategies.
"We provide our informational content in PDF format along with other formats to make it simple to access this data using any device," said one JWB Real Estate Capital rep.
Investors who have concerns about getting into the rental property industry will appreciate the facts and figures that are now displayed in the downloadable guide at the JWB website. Interviews with current clients as well as information about the Jacksonville, Florida real estate market is provided.
"One of our goals is to provide the most hassle-free way for investors to get into owning real estate without going through the common pitfalls that other people can make," said the rep.
The JWB Group has taken steps to enhance the customer service that is provided to callers of its local phone number at (904) 677-6777 this year. A time frame of 15 minutes or less is now used to return calls for information that are placed during business hours. A call center staff is now available to explain all programs active for 2015.
About JWBRealEstateCapital.com
The JWBRealEstateCapital.com company helps the average investor to build wealth using the opportunities created in the housing market. The company buys and transforms houses into cash flowing rentals that are helping over 300 clients earn income. The JWBRealEstateCapital.com company provides videos for investors, blog content and downloadable guides that are meant to provide new information to adult investors globally.