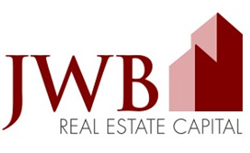 The addition of a modified blog on our website will help more people to find information easier when researching industry tips in the investing community
Midland, TX (PRWEB) September 15, 2014
First-time investors in the U.S. who regularly search the Internet for helpful information can now visit the updated real estate investing blog at the JWB company. New content has been added at http://jwbrealestatecapital.com/blog that supplies information at no cost online.
The blog available is now complete with both business and investment industry information to provide a well-rounded source of content to investors. A portion of the topics that are covered inside of the blog are based around the turnkey services that the JWB company supplies to clients in 10 countries.
"The addition of a modified blog on our website will help more people to find information easier when researching industry tips in the investing community," said one JWB Real Estate Capital source.
The content updates that are supplied by the JWB company are now in the form of text and audio visual updates. The information that is featured in the real estate blog now available is also presented in video and audio formats to round out the offerings to beginner investors who are learning the industry.
"The mixture of content that appears on our website is meant to showcase different areas of the housing and business industry to help an investor," said the source.
The JWB Real Estate Capital website is now one source for learning how to invest in the housing industry this year. New teams of specialists have been added to manage the company website in order to present access to helpful solutions. A virtual tool is now installed on all website pages to make contacting an expert easier.
About JWBRealEstateCapital.com
The JWBRealEstateCapital.com company supplies an investing program to help men and women find cash flow properties in growing markets in the state of Florida. The company has built or acquired over 300 homes in the past 8 years in the U.S. The JWBRealEstateCapital.com company showcases its programs on its website and provides a training program for new investing clients who are ready to invest into a property for use as a passive investment.