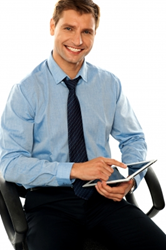 The properties that we acquire or build through our construction network are now reduced in sale price to help investors who are getting into the real estate industry to profit over the long term
Chicago, IL (PRWEB) July 14, 2014
Buying real estate for sale at a price less than the market value is one strategy that investors use to earn higher profits. The http://www.jwbrealestatecapital.com company has recently added discount properties to its real estate investing company website.
The properties that can be purchased nationally are located in Jacksonville, Florida. These homes can be used by investors to earn rental property income due partly to the lease agreements that come with every home for sale. This tenant inclusion helps property investors to earn residual income at the point of sale.
"The properties that we acquire or build through our construction network are now reduced in sale price to help investors who are getting into the real estate industry to profit over the long term," said a JWB Real Estate Capital rep.
The property investment strategies that have been designed by the JWB company for new investors are now accessible from training sessions online. A free of charge program that is available to interested investment property owners can be found when visiting the company homepage.
"Our reduced priced investment homes are part of what we're promoting to investors this year as well as our internally supplied training to guide clients towards higher income generation," said the rep.
The JWB Real Estate Capital website is currently accessible by using a tablet, smartphone or standard computer linked to the Internet. Visitors to the site now explore streaming video content and investment guides created strictly for beginners.
About JWBRealEstateCapital.com
The JWBRealEstateCapital.com company offers investment packages to consumers that include a range of turnkey opportunities in the housing market. The company has perfected its platform to make it simple for any beginner to learn the investing market quickly. The JWBRealEstateCapital.com company has included more sessions with its service staff this year to privately educate new investors who are relying on the company programs to earn higher revenues with rental homes this year.