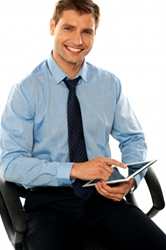 We've setup a number of programs for men and women across to the country to invest in properties that are in good neighborhoods and have high cap rates based on national averages
Columbus, OH (PRWEB) September 09, 2014
New investors who are learning to evaluate exceptional investment homes can now access the free of charge guide promoted by the JWB company online. A new real estate investing guide is accessible to investors who are ready to buy a home this year in key markets at http://jwbrealestatecapital.com.
The information that has been written and placed into the investment guide is based on the success of the JWB company over the past eight years in the U.S. The Jacksonville market in the state of Florida is where the majority of investment knowledge has been obtained and where the available investments are located.
"We've setup a number of programs for men and women across to the country to invest in properties that are in good neighborhoods and have high cap rates based on national averages," said a JWB company source.
The strategy and investment guide that is positioned directly on the JWB homepage can be accessed after potential investors provide an email address in the information portal. This downloadable content is now in addition to what can be found when browsing the updated company blog at http://jwbrealestatecapital.com/blog online.
"What can be found on our website is a good source of investing industry information as well as business knowledge for starting and maintaining a real estate investment business," said the source.
The JWB Real Estate Capital website is now monitored daily by company staff who are available instantly to provide more investment information to website visitors. A new web team now personally assists each visitor to the website as a way to streamline information delivery this year.
About JWBRealEstateCapital.com
The JWBRealEstateCapital.com company supplies a direct line of communication to the public for investing into rental homes throughout the state of Florida. The company owns more than 300 homes that are used as investments by hundreds of clients in the U.S. The JWBRealEstateCapital.com company website now provides better resources for new investors to learn about the real estate industry and what profit centers are available.