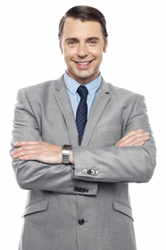 A good investing partner can help supply a list of contacts or provide more sources of funding to help make smarter investments
San Diego, CA (PRWEB) February 19, 2015
A new concept that some investors use in the housing industry is partnering up with a more experienced person to increase changes of investment success. This real estate investing partner selection process is now detailed for adults at the JWB website at http://www.jwbrealestatecapital.com/how-to-find-a-real-estate-investing-partner.
The content now accessible is meant to define why a partner is needed in most circumstances and exactly how the right partner can be chosen. A person who is new to the investing industry or a more experienced person could equally benefit from the posted guide that is now accessible from any PC, phone or tablet.
"A good investing partner can help supply a list of contacts or provide more sources of funding to help make smarter investments," said one JWB company rep.
The process of investing in a rental home to earn a consistent source of monthly income has recently been added to the JWB website this year. The free investor guide that is now positioned on all pages of the company portal explains the rental process in detail and covers the profit percentages.
"A partnership in 2015 means more than creating an LLC or other type of legal business structure and could improve the portfolio of an average investor," said the rep.
The JWB company launched its IRA investor program this year to introduce a new source of rental property financing to its client base. A guide for simple IRA owners is now posted for review at http://www.jwbrealestatecapital.com/how-to-use-simple-ira-for-real-estate and this content will remain curated by company staff.
About JWB Real Estate Capital
The JWB Real Estate Capital company helps investors to generate income through the ownership of rental homes in the state of Florida. The company improves cash flow for client properties through property management and other professional services. The JWB Real Estate Capital company provides free information for beginners to review when using its web portal to help answer most questions about investment property income.