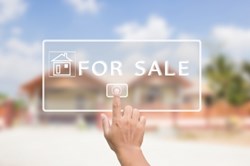 The training we provide does not require an investor to seek a real estate license in any part of the United States
San Francisco, California (PRWEB) September 06, 2013
Recent estimates have reported that there are 1.2 million real estate agents in the U.S. and a growing number of investors who are not included in these estimates. A new real estate investing training program has launched online at http://www.ultimaterealestatesystems.com to help provide instant training solutions to new investors entirely on the Internet.
"Our website is one of the first training systems online that requires no classroom time, homework or other projects that require completion for training," said a trainer for the Ultimate Real Estate Systems company.
The training that is now accessible online includes e-books and other content that is a fast-track method to learning how to buy real estate in a number of different ways.
This training explores wholesaling, tax liens and assignment of property methods that can help a new investor purchase without investing monetarily in a property.
"The training we provide does not require an investor to seek a real estate license in any part of the United States," the trainer added. This educational method reduces the amount of startup costs that a person seeking to start a real estate investing business typically needs.
Aside from the website accessible content, the Ultimate Real Estate Systems company offers immediate phone call follow up with all students who enroll in the training online. This personalized contact offers one on one coaching to ensure that a first sale or purchase is made after completion of the program.
All training that is offered on the company website is provided to students with a complete two-month guarantee. This refundable tuition amount is a new strategy that is offered to make it easier for new investors to learn real estate without complications.
About UltimateRealEstateSystems.com
The UltimateRealEstateSystems.com company is a group of investment specialists who created an online resource to help new investors buy or sell their first property in the U.S. and Canada. This fast-track website system is helping to educate investors about how to buy houses for lower than market rates and sell direct to buyers. The UltimateRealEstateSystems.com company offers its intensive training for a reduced price to make learning real estate affordable for all new investors. A continued training effort is providing after investors complete the company training to ensure that a first sale or purchase takes place upon completion of the training provided.