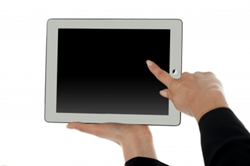 It is hard to manage a property from a different state and our team of managers take care of all of the ins and outs of daily management through our turnkey services
Los Angeles, CA (PRWEB) July 13, 2014
The intensive research and commitment required by property owners who buy investment homes in the U.S. remains one of the downsides of the investing industry. The JWB Real Estate Capital company has now launched its new hands-off investment platform for national clients who use this real estate investment company to build wealth.
Changes that are now part of policies enacted by this company include a turnkey program for all investment clients. The properties that are now listed for purchase represent the turnkey homes in good neighborhoods that are positioned in Jacksonville, Florida. This complete management model is setup for beginners.
"It is hard to manage a property from a different state and our team of managers take care of all of the ins and outs of daily management through our turnkey services," said a JWB Real Estate Capital rep.
The clients nationally investing in the housing market through JWB now have immediate access to company supplied content online. From investment sessions to Q&A, every client can gain entry to the information that is now being supplied to increase investment success for every investor.
"The subtle changes that we've introduced this year are being positively received by all of our clients as we build towards the future in the rental industry," the rep confirmed.
The JWB Real Estate Capital company is using its website to showcase its training videos and company written content to daily website visitors. The homepage is now filled with easy to access guides and streaming videos that compliment the company blog at http://jwbrealestatecapital.com/blog.
About JWBRealEstateCapital.com
The JWBRealEstateCapital.com company has launched different programs that are tailored for new investors over the past two years on the Internet. The company has its headquarters in Jacksonville, Florida and reaps the investment rewards in the rental market annually. The JWBRealEstateCapital.com company provides its resources for investors nationally to use when seeking more passive income sources through the rental industry.