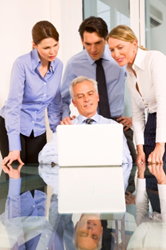 We're now one of the growing companies in the turnkey market that is using different solutions to offer returns as high as 14 percent to our clients
Boston, MA (PRWEB) February 09, 2015
Trusts are now one investment type that investors in the real estate industry can use to improve financial growth each year. The JWB company is now helping adults to explore real estate investment trust alternatives that are now available in the housing industry at http://www.jwbrealestatecapital.com/best-way-to-invest-10000.
The platform available through JWB and through other companies for REIT investing involves owning pieces of real estate through a qualified trust. While this method of income building is successful, there are now some better alternatives to beginners in the housing industry who have a limited budget to use to increase annual returns.
"We're now one of the growing companies in the turnkey market that is using different solutions to offer returns as high as 14 percent to our clients," one JWBRealEstateCapital.com source said.
The alternatives to trusts and other low-risk investments that are reviewed at the JWB company website include investments in new homes that are used only as rentals. While bonds and stocks are briefly covered, the benefits of direct ownership of homes that have been built only for long-term rental are explained.
"We've adjusted the publishing of information on our web portal to immediately showcase routes that are now earning more capital for our clients across the U.S.," the source said.
The JWB company is also publishing tax planning information for adults who are getting ready to make decisions that will affect investment income this year. The guide at http://www.jwbrealestatecapital.com/10-tax-deductions-for-rental-property-investing is expected to present more solutions that will benefit investors in real estate.
About JWB Real Estate Capital
The JWB Real Estate Capital company is one of the national investment companies in the U.S. that helps beginners to purchase and own rental homes in high income neighborhoods. The company has made adjustments to its investment and now boasts hundreds of houses owned by clients. The JWB Real Estate Capital company creates quarterly investing guides that are freely distributed to adults who seek out new investments each year.