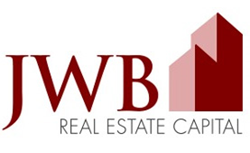 Trusts are one of the ways that holdings for retirement can be protected against some taxes and some legal scenarios
Miami, FL (PRWEB) September 10, 2014
Older adults who are nearing or already at retirement age can often seek new investment platforms to build annual incomes. The JWB company has posted its real estate investment trust for retirees guide at http://www.jwbrealestatecapital.com/real-estate-investment-trust-explained to provide information to retirement investors.
The guide posted offers comparisons of the types of REIT programs available that could be used to defer taxes and build a stronger retirement portfolio. The information contained also overviews the investing platform used by JWB to help average retirees own rental property for use as a passive income in the U.S.
"Trusts are one of the ways that holdings for retirement can be protected against some taxes and some legal scenarios," one JWB Real Estate Capital source said.
The investment trust guide is one of the newest inclusions on the JWB website this year to guide potential investors who are making decisions about wealth building. A separate guide that details passive investment streams like turnkey property can also be accessed and downloaded while using the JWB website.
"We've started to provide more open source information to the public in hopes of educating more investors about income building strategies regardless of the size of a budget," said the source.
The JWB Real Estate Capital company has made it easier this year to access the published information online and to get in touch with the trained staff who oversee the investing programs. A virtual platform that is offered for access on each page of the company website now places company specialists in touch with potential investors.
About JWBRealEstateCapital.com
The JWBRealEstateCapital.com company provides an investment program for new investors in the U.S. to help men and women build a successful property portfolio. The programs that are accessible to clients have helped the JWB company over the past eight years to expand its business operations. The JWBRealEstateCapital.com company allows access to its training through its talented team and helps manage the day-to-day property activities for all investing clients.