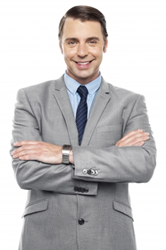 Trusts can be a safe and effective investment product for a person who is not yet ready to make a full purchase of a home or commercial structure
San Jose, CA (PRWEB) March 08, 2015
Numerous types of financial investments now exist in the housing industry although there can be many questions adults have before investing. The JWB company is now providing real estate investment trusts pros and cons on its website for investors at http://www.jwbrealestatecapital.com/real-estate-investment-trusts-pros-and-cons.
A trust, known as an REIT, is an investment offered through some financial institutions to adults in most U.S. states. While these index accounts are similar to stocks, there can be advantages and disadvantages for investors who rely on this method to increase annual income. The JWB content now provided is offered to assist adults when making investment choices.
"Trusts can be a safe and effective investment product for a person who is not yet ready to make a full purchase of a home or commercial structure," said one JWB Group source.
While there are many providers of REIT accounts nationally, one of the disadvantages that are discussed in the new content is the account maintenance fees. Because some fees can be as high as 25% of fund profits, a person who has a small sum of money to invest in a real estate investment trust could earn fewer profits.
"Our investment programs for adults do include turnkey homes for sale and REIT accounts, and we try to provide as much helpful information about these options as possible," said the source.
The recent rebounds reported in the Florida housing market have helped companies like JWB to expand operations. A new page for home buyers in FL is now posted at http://www.jwbrealestatecapital.com/should-i-buy-real-estate-in-florida to highlight pros and cons of buying a house in the Sunshine State.
About JWBRealEstateCapital.com
The JWBRealEstateCapital.com company has managed programs that generate positive income for investors in the U.S., Canada and other countries. The company has expanded this year to providing more streams of revenue for its clients. The JWBRealEstateCapital.com company presents content for beginners and successful investors on its web portal to supply a range of industry material at no cost.