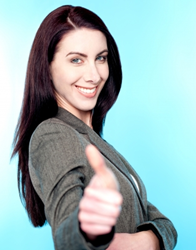 Investors can work with us one-on-one to build personal wealth without many of the common risks that are found when trying to flip houses for sale
Sacramento, CA (PRWEB) December 30, 2014
Investing in the housing industry can be risky for some adults who do not have experience buying properties for sale. The JWB company has expanded its real estate investor program on a national level to provide easy access to wealth building at http://jwbrealestatecapital.com.
The 2015 program that has been launched is providing ways that adults investing in the U.S. housing market from any state can earn monthly passive income. The JWB Group has developed one of the easiest ways to enter the real estate industry through the new national programs in place.
"Investors can work with us one-on-one to build personal wealth without many of the common risks that are found when trying to flip houses for sale," said one JWB rep.
The program that is in place is centered around profit building from day one and is less expensive than similar investing platforms. Because the typical cost for rent for homes where JWB invests is $1,500, investors can now profit monthly instead of waiting months or years for results.
"Our streamlined approach to investing in the housing industry is expected to grow our operations this coming year as well as grow more wealth for our clients," said the rep.
The JWB Real Estate Capital company is now focusing on building mobile accessible information from its website in the U.S. Users of smartphones or tablets can now gain entry to the free of charge investing information for turnkey properties that is now posted at http://jwbrealestatecapital.com/m online.
About JWBRealEstateCapital.com
The JWBRealEstateCapital.com company supplies investment tools and strategies for national investment clients who aspire to build wealth in the housing industry. The company has transformed its new website into a popular portal for information gathering. The JWBRealEstateCapital.com company provides immediate access to videos, blog content and PDF guides that can be used by investors in all parts of the world who take interest in buying rental properties.