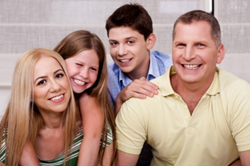 There is solid information inside of our guide and on our website pages that is meant to inform investors about new opportunities when owning a managed property
Miami, FL (PRWEB) February 07, 2015
Above-average property management can be one of the lucrative parts of owning a rental home in the United States. The JWB company is now offering access to its real estate investor guide that explains the benefits of managed properties this year. This guide is modified to include the new 2015 solutions in effect at http://www.jwbrealestatecapital.com/guide-to-buying-affordable-rental-property.
The managed services that are now presented and offered to investors on a national basis specify the benefits of third-party property management versus self-managing a rental home. Through a strategy known as turnkey investing, the JWB company is now building a higher income stream for its clients this year.
"There is solid information inside of our guide and on our website pages that is meant to inform investors about new opportunities when owning a managed property," said one JWB source.
The basic guide for investors that can be accessed, viewed or downloaded at the JWB website this year focuses on one new section of the company operations. Adult investors who are not familiar with the new construction approach launched late last year at the JWB Group can now become informed about how this additional program is beneficial when exploring the company content available.
"We're always renovating our website as well as our content to showcase our commitment to building better portfolios for clients we assist in the housing industry," said the source.
The JWB company is now providing new content that concerns tax strategies available in 2015 for rental property owners. The content at http://www.jwbrealestatecapital.com/what-is-a-1031-exchange is now explaining different solutions that can reduce and even eliminate payable taxes on sales or transfers of rentals in the U.S.
About JWB Real Estate Capital
The JWB Real Estate Capital company helps investors to secure higher returns through its rental network in the North American market. The company sells low cost investment properties that are held in the Florida market. The JWB Real Estate Capital company now offers different levels of investment packages direct to adults who have funds to invest wisely in housing industry markets.