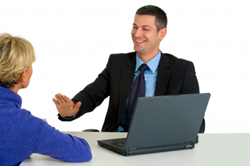 The investors in the real estate industry who choose our network to build passive income are now enjoying healthy returns partly due to our turnkey homes
New York, NY (PRWEB) February 09, 2015
The investment programs now in use at the JWB company have now surpassed the 10% ROI average for this year. Real estate investors across the country are now benefiting from the higher returns while expansion efforts are currently in the planning stages for later this year. A new cash flow calculator to showcase the new ROI available is now set up for use at http://www.jwbrealestatecapital.com/cash-flow-calculator.
This new return on investment calculator has been put into place to give average investors the opportunity to create "what if" scenarios when researching the investment property industry. The JWB company has modified the calculator to showcase its new investor earnings percentages this year to help investors make an informed decision about owning turnkey homes.
"The investors in the real estate industry who choose our network to build passive income are now enjoying healthy returns partly due to our turnkey homes," said one JWB company rep.
Part of the reason for the increase in returns for company clients at the JWB Group is the attachment of long-term lease contracts. Unlike homes rented for a year or less, all lease agreements that are packaged with houses for sale in the turnkey inventory at the JWB company feature 36-month leases for clients.
"We build income from day one for our investors, and we've introduced new options for financing an investment home purchase through our announced IRA program," said the rep.
The JWB company is now promoting its current homes for sale that have been reduced in price for a faster sale. The video at http://www.jwbrealestatecapital.com/best-rental-property-deals-in-2015 now explains the inventory available and how investors can get the best deals on a property purchase.
About JWB Real Estate Capital
The JWB Real Estate Capital company has improved the features that investors can access when visiting its website this year. A larger section dedicated to beginners in the housing industry is now viewable. The JWB Real Estate Capital company is now averaging a 10% return for its clients through its housing industry initiatives that are explained in detail on its web portal.