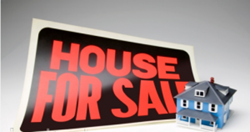 An investor who purchases our affordable rental homes will now receive an across-the-board management package designed to remove the normal workload when owning a rental
Philadelphia, PA (PRWEB) January 26, 2015
The investment real estate industry in the U.S. continues to help some investors to build personal wealth through day-to-day managed rental homes. The JWB company is now including professional property management as part of its real estate listings that are marketed to investors at http://jwbrealestatecapital.com.
The inclusion of this fully managed service is one strategy in place to make it even easier for adults who purchase real estate to have a completely managed portfolio. Because flipping homes for a potential profit involves a large work load, the JWB company has created its management solutions for housing industry investors to benefit.
"An investor who purchases our affordable rental homes will now receive an across-the-board management package designed to remove the normal workload when owning a rental," said a JWB source.
Apart from the property management upgrade at the JWB Group this year, new sources of financing a home for sale are now being accepted nationally. A cash option is still available to adults although IRA, Roth IRA and 401K accounts are being accepted to fund a partial or full investment in a rental home.
"Our targeted turnkey property approach is now supplied nationally making it more attracted to adults who do not live in our home state of Florida," said the source.
The JWB Real Estate Capital website is how helping to supply direct downloads of investing guides and sharable video content. Every page that is found in the blog section at http://www.jwbrealestatecapital.com/blog now features a one-click download button that supplies the 2015 beginner investor's guide.
About JWBRealEstateCapital.com
The JWBRealEstateCapital.com company is one of the top investing resources used by American adults who want to own real estate in the rental industry. The company has focused its new programs around beginners although works with experienced clients daily. The JWBRealEstateCapital.com company has helped create investment wealth for more than 300 clients in the past decade and continues to grow on a monthly basis.