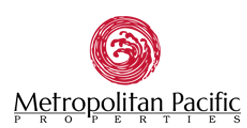 If a property manager's responsibilities aren't being met, it may be time to hire a new property management company.
Astoria, NY (PRWEB) August 18, 2014
Every decision a property manager makes and every duty he/she fulfills will have a positive or negative effect on your tenants, board members and property, according to Steve Osman, CEO of Metropolitan Pacific Properties, a well known real estate management company in NY.
"If a property manager's responsibilities aren't being met, it may be time to hire a new one," says Mr. Osman. "There are some telltale signs that it may be time for a switch if you see any of the following behaviors becoming the norm."
Issue #1: Your property manager acts like a dictator. The role of manager is to serve the Board/Owners. If at any point during the contract you feel that the manager has confused this role, then that should send up a red flag. Whether you are a Board member or owner of a property, your responsibilities are in accordance with the property and resident's best interests.
This role entitles you to make the right decisions and fulfill your fiduciary duty, according to Metropolitan. You are 100 percent entitled to be apprehensive of the hired staff of your property, which includes your property manager. If at any time you feel that your property manager is not fulfilling his/her duties or not aligned to your contract and expectations, action should be taken.
"It is always worth having a talk with your property manager to express your wishes for him/her. However, no matter what the case may be, your property is the one paying their salary and if they refuse to be subordinate then this is definitely grounds for immediate termination," says Mr. Osman.
Issue #2: The property manager is not properly bidding out capital improvement projects. Failure to actively seek out the best prices for a property can cost a property owner astronomical amounts of money. Property owners who are skeptical about a property manager's ability to leverage the best possible prices should begin gathering up proposals and compare them to the current manager's proposals.
For major capital improvements, your real estate manager should present the proposals to the Board of Directors in sealed bid envelopes to ensure your property is getting the most competitive pricing offers. Unfortunately, it is not uncommon for unethical manager's to receive kick-backs from vendors; vendors may offer a price plus an incentive for the manager. This inflates the price for the job, which is not in the best interest of the property.
Issue #3: The property management team is not being responsive with requests or fails to communicate with the residents. If a manager is considered an 'absentee property manager' - not present enough in person or by phone - it is time to consider a new property management company that assures the proper attention your property and residents deserve.
Mr. Osman strongly believes that when a property owner has lost confidence in his/her property manager, it is time to start considering letting them go.
To learn more tips for property owners, visit Metropolitan Pacific Properties at: http://www.metpacproperties.com.
About Metropolitan Pacific Properties:
Metropolitan Pacific Properties has been managing commercial and residential properties for over 20 years. The New York City based property management company manages apartments and condominiums with 50-1,000 units. They also handle industrial, institutional, and residential and government properties. The property management team has established a reputation of managing properties with care as if they were their own.