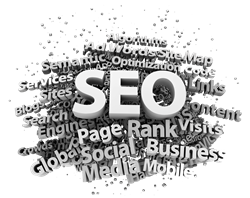 Dunedin, FL (PRWEB) October 16, 2013
A Florida real estate SEO and marketing company announces their intent to take on ActiveRain.com, a popular real estate blogging platform, with the release of the ARME Community real estate SEO and marketing blogging platform. With more real estate professionals turning to their blogs to spread their marketing messages, this free service from ARME Realty.com could not have come at a better time.
The company currently spends thousands of dollars per month on various real estate SEO and marketing related campaigns, and the result of those marketing campaigns is that the company is driving a massive number of potential real estate lead generation and marketing partners to their new forums.
ARME Realty.com analytics staff has analyzed the data and has determined that real estate marketers who join forces to discuss the latest strategies amongst other professionals have been able to drastically improve their real estate marketing efforts. This has shown to be an important driver of growth for popular real estate blogging sites across the blogosphere.
The company has set its sights on platforms like ActiveRain.com and other popular real estate blogs. Using the latest data extraction technologies, ARME Realty.com has been able to mine specific data about their organic marketing technologies and has hired an expert team of SEO practitioners to recreate their system organically.
In addition, the firm has added a host of easy to use features allowing their members to easily launch new threads, start new topics, invite other users, post property details, and other functions. The company states that a common complaint they hear from users of ActiveRain.com and other features is how it can be difficult to wade through the excessive moderation. ARME Realty.com hopes to alleviate this complaint by allowing an "open discussion" feature which puts the user in the drivers seat of a thread moderator.
For more information about how to become a free member, visit the website today at ARME Realty.com and click on The Community link at the top of the page to sign up.