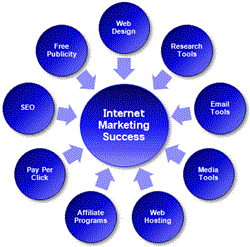 Tampa, FL (PRWEB) October 29, 2013
A Florida real estate SEO and marketing company, ARME Realty.com has announced the release of several new SEO and marketing programs for real estate professionals on a budget. With a diverse landscape of available real estate internet marketing options available to professionals, the announcement bodes well for many online real estate agents who need specific services or functions for their website marketing objectives.
Previously, the company had packaged an all inclusive marketing suite designed to cover all facets of online real estate marketing. This package, a company rep states, was perfect for the real estate professionals who is new to marketing their real estate inventory on the internet. On the other hand, real estate agents who currently have active online campaigns often are in need of specific functions such as having a press release written or virtual tour produced. For this, the company's a la carte options reportedly will fit well in this scenario.
Simon Landers, spokesperson for the company, states, "We've been listening and we have responded. Many real estate professionals simply need a video or two produced and distributed. They don't have the time to produce the virtual tour themselves or send it to the various video portals across the internet. Their budget for this is under $100 and is sometimes a one job proposition. Many larger companies will not handle this as it is simply not enough money for them. Our approach to this is simple. If we handle the small jobs for our clients now while simultaneously over delivering results, then we are confident that we can earn your business for some of the larger jobs in the future."
While the company is located in Clearwater FL, they are currently servicing clients in all 50 states as well as Canada and the United Kingdom. They are also currently in negotiations with a major luxury property boutique firm in the Netherlands. For more information about ARME Realty.com and their programs contact the company at (727) 459-8841 or visit their website ARME Realty.com.