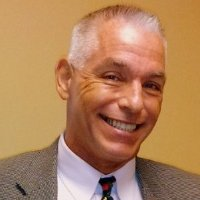 His deep experience with negotiating top level contracts is in alignment with the firm's goals to develop relationships with multiple broker offices
Clearwater, FL (PRWEB) May 01, 2014
Clearwater, FL company ARME Realty.com, a company that specializes in developing search engine marketing strategies for real estate professionals in Clearwater and nationwide, announces the appointment of their new National Sales Director, Peter Acceturro. Mr. Acceturro brings years of technology experience to the table and is a great asset to the firm.
Mr. Acceturro is an award winning technology consultant with a track record in sales and management of large, complex, multi-million dollar solutions to strategic accounts. Wholesale, Consultant, Sales Management and Direct sales experience combined with a strategic planning background provides Peter with the ability to identify, develop and successfully penetrate markets and customers with technology solutions.
His process is also repeatable and was shaped over the many years of working on multiple sides of a sale, from Technology Consultant, to Trusted Advisor, to Sales Director. His success has come from dedicating his time to mastering his craft, a relentless focus on his customers, and the belief that integrity leads to trust and trust leads to strong relationships.
Simon Landers, spokesperson for the company, states, "We are pleased to have Mr. Acceturro on the team. His deep experience with negotiating top level contracts is in alignment with the firm's goals to develop relationships with multiple broker offices in key markets nationwide. His extensive background in these top level contract negotiations will allow us that leverage we need to take our company to the next level."
Mr. Landers continues, "In addition, our lineup of effective solutions for real estate professionals such as our web development, virtual tour production, and property listing optimization services compliment his sales experience perfectly and will fit right into his unique style of developing our sales channel."
For more information about ARME Realty.com or to discuss service needs with Mr. Acceturro contact the company at (727) 459-8841 for more information.