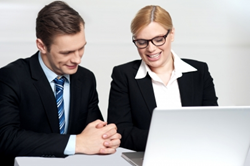 We're promoting different ways to earn income as an investor and are continuing to provide beginner investor content on the web
Los Angeles, CA (PRWEB) January 28, 2015
Adults who are researching the housing market in order to purchase a first investment property can now benefit from new content supplied online at the JWB company. A real estate values guide for rental homes is now provided to investors at http://www.jwbrealestatecapital.com/valuing-real-estate-over-90k.
This guide explores the valuations for homes that are used to earn rental income throughout the year. Because market values can change for some properties, knowing how to correctly analyze what makes a property worthwhile to an investor could be beneficial. The posted content now offered for review includes a streaming video.
"We're promoting different ways to earn income as an investor and are continuing to provide beginner investor content on the web," said one JWB Group rep.
Increases in annual revenue in the housing industry in some markets can be tied to rental homes, according to the JWB content. The stronger demand for one, two and three-bedroom homes by renters has helped generate more opportunities for investors to enter the real estate industry over the several years.
"Some homes that are fixed up and available for sale offer a long-term income earning approach for investors compared with a flipped house," said the rep.
The JWB Group has made improvements to its account management staff and now features more helpful representatives to assist investors by phone for this year. New content that is written for beginner investors in the U.S. can now be reviewed in the company blog at http://www.jwbrealestatecapital.com/blog.
About JWBRealEstateCapital.com
The JWBRealEstateCapital.com company offers one of the only beginner investment programs for rental properties found in the United States. The company maintains a network of hundreds of homes earning income for clients each month. The JWBRealEstateCapital.com company posts news and investor content to its web portal on a weekly basis apart from guiding adults towards wealth building investments.