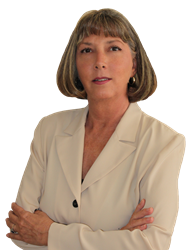 I owned and operated a home improvement company for years, and I know a good flip property when I research it.
VIERA, FLORIDA (PRWEB) April 22, 2014
Lynn Stagl is an award-winning licensed real estate agent now assisting real estate investors acquire distressed home for sale in Viera, Florida. To learn more about Lynn Stagl visit her website at http://www.homesforsalevierafl.com.
Lynn now specializes in assisting real estate investors rake in a bundle buying deeply discounted distressed properties, making improvements, and then flipping those homes for sale in Viera, Florida.
According to recent Gallop poll, "...a plurality of Americans now think of real estate as the best long-term investment." In a recent TV News Broadcast on Brighthouse Cable News, approximately 35 percent of residential home mortgages on the Space Coast are currently underwater. The term underwater is described as home mortgages with a valuation of $25,000.00 or more than the current residential property valuation.
This 35 percent glut of underwater properties on the Space Coast area of Florida is one of the highest in the nation. For these reasons, real estate investors are looking for deals and raking in profits by flipping distressed properties.
The value Lynn brings to the transaction table at closing on behalf of the real estate investor "buyer" is Lynn's research, including comparative market analysis, and her knowledge of the local real estate market coupled with her years of experience operating a home improvement company.
Lynn is now assisting real estate investors, general contractors, and private property owners cash in on this lucrative "flipping" transaction.
Each short-sale is extremely beneficial to the Bank's bottom line, beneficial to the Seller to end the suffering on the upside down mortgage, and beneficial to the Buyer by flipping the property and pulling out cash profit on the second improved property closing several months later.
A distressed mortgage which is underwater and running a month or two behind is a looming foreclosure the bank would prefer to overcome.
Based upon fair market value and current conditions of the property, Lynn will assist her real estate customer determine the appropriate purchase offer.
When the property owner accepts the real estate investor's short sale purchase offer that property owner saves his/her credit profile by avoiding potential foreclosure and by avoiding potential bankruptcy proceedings.
Each next distressed property Lynn Stagl can eliminate from the local market is a huge bonus for all other property owners and the bank, by Lynn negotiating a beneficial real estate transaction between the investor and the existing property owner.
According to Lynn, "I operated a home improvement company for years and understand a great deal about conditions of a distressed property before I recommend that distressed property to my real estate investor customer."
I also understand the types of home improvement services necessary for my real estate investor customer to complete and then return the improved property back on the market and get it sold quickly at a profit.