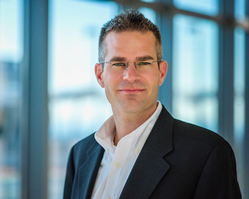 We're excited to bring like-minded thought leaders together to discuss how to invest in multi-family apartment buildings that are much safer, offer higher returns and lower taxes than investing in the stock market. - Michael Blank, Deal Maker Live Host, CEO, Real Estate Investor and Author
ASHBURN, Va. (PRWEB) April 29, 2019
The Apartment Building Investing Podcast Host, Author of "Financial Freedom with Real Estate Investing", CEO and Coach Michael Blank announces his upcoming Deal Maker Live Conference will be held in Dallas, Texas, this July 25-27, 2019, with a "Who's Who" of multi-family real estate investment expert speakers. Bestselling Author Hal Elrod ("The Miracle Morning") will be a featured keynote speaker at this 3-day conference with over 500 primarily high-level investors.
Deal Maker Live will be the only national conference in the U.S. this summer that is focused on building passive income through the best real estate asset, multi-family apartment buildings.
Event Host and Real Estate Investor Michael Blank emphasizes, "We're excited to bring like-minded thought leaders together to discuss how to invest in multi-family apartment buildings that are much safer, offer higher returns and lower taxes than investing in the stock market. As a leading authority in apartment building investing in the U.S., Blank now manages $27 million in multifamily assets all over the United States.
Along with master networking, Deal Maker Live conference topics will include:

How to Get Started
How to Find Deals
How to Raise Money
How to Overcome Challenges
How to Scale Your Business
How to Get Big Payouts
Previous attendees praised this conference; "One of the best things about being here is meeting other people in the multifamily space. Investors, agents, people in property management, people that know about appraisals. There's a lot of wealth of information and knowledge in this room, and it's really great to connect…This kind of event is the best way for you to advance whatever real estate investing you're trying to do."
Keynote speaker and bestselling author Hal Elrod ("The Miracle Morning") shared, "I am super excited to be speaking at the Deal Maker Live event coming up in Dallas, Texas. I know we're expecting 500 or more real estate investors at this event who are particularly interested in investing in apartment buildings. If you want to hear me speak and learn 'The Miracle Equation', learn 'The Miracle Morning', and most importantly learn how to elevate your personal and professional success to levels beyond what they've been up until this point - and you want to learn something about investing in multi-family real estate, then make sure you check out this event, I wouldn't miss it."
Robert Helms, Host of The Real Estate Guys™ Radio Show is another keynote speaker. During his recent annual cruise, Helms commented, "Don't miss Michael Blank's Deal Maker Live event coming to Dallas, Texas. I'm honored and excited to be one of the many speakers, and look forward to learning as well as sharing. If you've been thinking about apartments as a way to change what you're doing or expand your portfolio, Michael knows a ton about it. Whether you're new to Multi-Family or a seasoned pro, come join us!"
With a focus on helping people close their "First Deal", Deal Maker Live will have highly recognized multi-family investor experts as speakers, including:

Joe Fairless, Multifamily Real Estate Investor, Author and The Best Real Estate Investing Advice Ever Show Host and top BiggerPockets Contributor
Adam Adams, Real Estate Investor and Co-Host of the Creative Real Estate Podcast
Neal Bawa, CEO of Grocapitus Investments
Michael Becker, The Real Estate Guys Radio™ Show Contributor and expert in commercial financing
Brian Burke, President and CEO of Praxis Capital Inc.
Andrew Cushman, Vantage Point Acquisitions LLC Principle/Founder
Matt Faircloth, DeRosa Group President and Director of Investments
Reed Goosens, Serial Entrepreneur, Real Estate Investment Advisor, and Author
Dan Hanford, Real Estate Investment Expert and Principal at Hanford Capital
Corey Peterson, Kahuna Investments Founder focused on multi-family apartments
Dave Zook, Investment Strategist and Founder of The Real Asset Investor
And more.
DEAL MAKER LIVE July 25-27, 2019 - DALLAS REGISTRATION
http://dealmakerliveevent.com/
BOOK
Financial Freedom with Real Estate Investing:
The Blueprint to Quitting Your Job with Real Estate – Even Without Experience or Cash
http://www.financialfreedomthebook.com
Media Contact, Liz Kelly, 310-987-7207
ABOUT THE HOST
MICHAEL BLANK (Ashburn, Virginia, outside Washington DC) is a Real Estate Investor, Bestselling Author of "Financial Freedom with Real Estate Investing", speaker, and leading authority on apartment investing in the United States. As the CEO of Nighthawk Equity, Host of the Apartment Building Investing Podcast, and Columnist, Blank's passionate about helping people become financially free in 3-5 years by investing in apartment building deals and raising money. Through Blank's investment company, Nighthawk Equity, he controls over $27M million in performing multifamily assets in the U.S. and has raised over $6M. In addition to his own investing, Blank's helped students purchase over 2,300 units valued at $86M through his unique "Deal Desk" and training programs. Blank's been interviewed by top real estate podcasts, including Bigger Pockets, Joe Fairless (Best Ever Show), Get Rich Education, Cashflow Ninja and many more. "The Michael Blank" blog has also been listed in the Top 25 Real Estate Investing Blogs (2018) by Leap Property Management and Top Online Resources for Learning Real Estate by Fit Small Business (2019). Blank is a Contributor to FlipNerd, Home Business Magazine, and his work has been featured in USA TODAY magazine, MSN, Go Banking Rates, Thrive Global, Joe Fairless (Best Ever Show), Bigger Pockets, National Real Estate Investor, Home Business Magazine, and more. http://themichaelblank.com