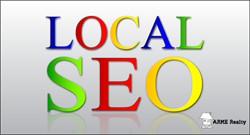 Our programs are the most comprehensive in the industry today
Largo, FL (PRWEB) August 12, 2013
Internet marketing solutions for real estate are abundant in today's real estate internet marketing landscape. Florida company ARME Realty.com hopes to stand out from the crowd with the release of their newest suite of real estate internet marketing solutions.
After surveying the marketing, the principals with ARME Realty.com took note of the high price points available from company to company. They understand the slow down of the market in many areas and have under priced their program at $199 per month for a comprehensive internet marketing solution designed for big results on a little budget.
"Real estate agents, like any other business type, need to derive the highest return on their advertising investment. With the myriad of high priced internet marketing solutions for real estate agents available out there, an agent typically could be spending at least $500 per month or more to achieve the same results they could do at our price point", mentions Simon Landers, spokesperson for the agency.
Mr. Landers continues, "Our programs are the most comprehensive in the industry today. Our complete service includes web development, virtual tour marketing, video distribution, search engine optimization, email marketing, and more. We challenge any real estate professionals to find a comparable offering at the same low price point we are offering."
In addition to their standard suite of core services included in their package, the company has also developed custom web development tools designed to help the real estate professional drill down their ideal prospect type. The company announces that these tools are proprietary and assist agents with highly targeted, organic lead generation.
For more information about ARME Realty.com and the internet marketing solutions they provide for real estate brokers contact the company today at (727) 459-8841.