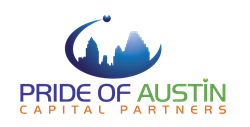 Austin, TX (PRWEB) October 02, 2013
While many real estate investors and area home seekers are maligning the ever-escalating cost of taking down property in Austin's core neighborhoods, a developer out of Bee Caves says he is capitalizing on the core-Austin price hike by building out the city's suburbs.
Todd McCullough is deep into the engineering phase of developing Liberty Hill subdivision he is calling Liberty Parke, which will add 330 residential lots to the space-starved Austin area market.
The housing market in Austin is healthy and the cost to live near the core is increasing, making finding a home more difficult for the area's first-time homebuyer and those seeking more affordable housing," McCullough said. "As the necessary infrastructure is extended out from the core, more affordable housing is rapidly moving into the outer rings of growth."
McCullough and his partners are financing the project with a $1.5 million loan from local real estate investment fund Pride of Austin Capital Partners. Pride of Austin is the financier on a similar $2.54 million development project in south Austin, which is slated to be sold to Fortune 500 homebuilder Meritage Homes.
"The healthy, stable, and consistent growth that Austin is experiencing and is projected to continue to experience for the foreseeable future will drive the demand for this housing and the viability of projects such as Liberty Parke," said David Owen, co-Managing Member of Pride of Austin Capital Partners.
McCullough has had success working north of Austin before, having developed the 16-acre townhome site in Round Rock, called Retreat at Town Centre, which he sold to a private investor.
McCullough said he was encouraged to undertake the Liberty Hill development project after conducting a feasibility study that incorporated research from local market experts as well as opinions from local and national home builders.
"Our conversations with home builders as well as our knowledge of the market contributed to the identification of the pockets of opportunity and the eventual selection of this particular site," he said. "With improved access to Liberty Hill, growth has been on a consistent upward trend and demand for single-family homes in this area has been strong. Liberty Hill is in the growth corridor and is an up and coming city whose time has come. With land costs still at a reasonable level and other similar developments in the area selling out of lots, Liberty Parke will help fill the increasing demand for single-family homes in the area."
Still in its early stages, Liberty Parke has already garnered the attention of several major home builders.
"We have had a significant amount of interest in buyers for this development," McCullough said. "We are currently in the final phases of the entitlement process. We need to complete the process in order to maximize the return on this project."
Robert Buchanan, who manages Pride of Austin Capital Partners with Owen, is a home builder as well. He said the level of interest that McCullough's project has drawn from potential end-buyers made it a very attractive deal to finance despite its speculative nature and $1.5 million price tag.
"The value added to the land through the entitlement process, as well as the projected time horizon for exit made it perfect sense for us to invest in this particular project," Buchanan said.
Liberty Parke plans indicate that builders should be able to start new home construction by the end of this year.
For more information, please contact James Rincon or visit Pride of Austin Capital Partners.