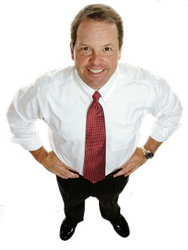 Ask questions and learn from me and my team so that you can break the barrier that has been holding your business back.
Atlanta, GA (PRWEB) February 27, 2014
One of the most important things a real estate investor needs to be successful is experience. Not every real estate investor can jump into the game with years and years of experience though. It is crucial to have a qualified and experienced real estate investor to turn to when needed. This is why Cameron Dunlap is so excited to announce the release of the Inner Circle.
Cameron Dunlap has been investing in real estate for more than half of his life. He has not only done deals in several markets, but he has funded deals throughout the nation. On top of that, he teaches real estate investors the best strategies to make money in the current real estate market. Cameron is one of the most qualified investors in the country, and members of the Inner Circle have exclusive access to both his real estate FAQ and to him and his team.
Cameron stated, "I want others to take advantage of the fact that I have as much experience as I do. Ask questions and learn from me and my team so that you can break the barrier that has been holding your business back."
The Inner Circle has several different resources that investors can use to get their questions answered. The first resource is the question bank. Members can submit questions to Cameron and his team and in less than 24 hours have a response. This gives investors the ability to step outside of their comfort zone knowing they have someone experienced to guide them.
The second resource is the twice monthly live deal maker webinar Cameron hosts. During these webinars, Cameron or one of his team members answer questions live in detail. These webinars are usually hosted on the first and third Monday each month and are only open to members of the Inner Circle.
The third resource is the offer generator. After answering a set of basic questions, the Offer Generator will give a second opinion on whether the property is worth investing in or not. This tool will help investors more confidential decide if they should make an offer on a property.
The final resources are the webinar archive and the real estate FAQ. These resources together make up one of the largest real estate knowledge bases that exists. This knowledge base contains all of the past questions and answers as well as all of the past webinars that have been held. There are well over thousands of questions and webinars to dig in to.
Having exclusive access to some of the nation's top real estate professionals gives investors the confidence they need to take their business to the next level. In this market real estate investors need something that will set them apart from others in the business. Having an extensive real estate FAQ and someone with experience to turn to will give investors the upper hand they need to beat their completion.
Anyone looking for guidance from experienced and qualified real estate investors should visit http://www.CameronsInnerCircle.com today!