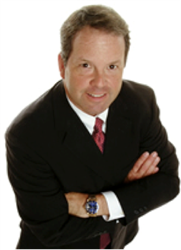 I really appreciate your deal making webinars through the Inner Circle. I learn a lot.
Campbell, NY (PRWEB) October 02, 2014
At some point every investor will find themselves at a cross roads in real estate. They don't know which way to turn, or where to go. That's why Cameron Dunlap has created Cameron's Inner Circle; a place where investors can turn to for real estate guidance. Inside the Inner Circle investors can post real estate questions to be answered by Cameron and his team of experts.
Investors can do more than just submit questions in Cameron's Inner Circle. On the 1st and 3rd Monday of each month Cameron hosts a member's only Deal Maker webinar. These webinars focus primarily on training and strategizing with absolutely no sales pitches at all.
If investors miss a Deal Maker webinar or want to listen to previous webinars, the video archives offer almost 4 years worth of webinars. Investors can also download audio mp3's to listen to on the go.
Cameron's Inner Circle offers several other resources as well. The first is the Offer Generator, where Investors can plug in the numbers for the property and the system will generate the maximum allowable offer. The second is the REO Vault which gives members a list of hundreds of REO's. Another resource is the R.E. News section where members can get the latest in real estate news.
Investors can find answers to several of the most comment questions and answers in the Knowledge Base, too.
This is what Karen, from Kansas City had to say about Cam's Inner Circle, "I really appreciate your deal making webinars through the Inner Circle. Not only for answering questions I have but for hearing answers to questions I didn't realize I had! Seriously, when I listen to the other questions and your answers I learn a lot. I always have paper & pen available. I am really glad that you do archive them so we can listen to ones we miss or even re-listen to ones we attended!! I also wanted you to know how much you are appreciated for giving us your valuable time and attention."
Investors can get all the real estate guidance they need at Cameron's Inner Circle. Get real estate questions answered and take advantage of Cameron and his knowledgeable team of experts in the Inner Circle by visiting http://www.CameronsInnerCircle.com today!