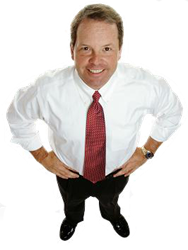 I now have the knowledge, funding, proof of funds, and tools I need to do more deals and make larger paychecks."
Orlando, FL (PRWEB) April 27, 2014
The fluctuations in the real estate market have made it difficult for many real estate investors to stay afloat. The same real estate investment strategies don't work as well as they used to. That is why Cameron developed his No Fee Funding program. This program provides the most up to date real estate investment strategies, tools, and funding needed to easily make a profit in today's market.
The training aspect of No Fee Funding will cover how to make money flipping houses without having to worry about the new Dodd-Frank Act, how to find cash buyers, how to automate a real estate business, and more.
Not only do real estate investors get the training they need, but they also have access to up to $600,000 in funding immediately for their deals with no fees and no points, making Cameron's new program truly one of a kind.
Investors will also get access to three of Cameron's software platforms iFlip, the Cash Buyer Data Feed, and the Inner Circle.
iFlip Real Estate is one of the most powerful real estate automation and management software platforms on the market. It helps users manage leads, contacts, deals, emails, direct mailings, and more while helping automate every aspect of the business from generating leads to submitting offers.
Cash Buyer Data Feed consists of a nationwide database of cash buyers. Users have access to the entire database and can easily send direct mailings to cash buyers in each of their markets.
The Inner Circle gives members direct access to Cameron and his team of real estate professionals. Not only that, but there is an extensive knowledge base of questions, webinar archives, and FAQs that will help answer any real estate questions one may have.
One of the newest members of the No Fee Funding program, Melinda, had this to say about the program, "This training turned my real estate business around. I was at a loss and couldn't seem to get back in the game. I now have the knowledge, funding, proof of funds, and tools I need to do more deals and make larger paychecks."
Any real estate investor that has been actively investing for the last decade knows how much the real estate market has changed. Many investors fell off the radar because they couldn't adjust. With Cameron's No Fee Funding program, investors will learn the best real estate investment strategies and have the most valuable tools needed to generate large profits in this market.
For more information on Cameron's No Fee Funding program or to sign up for the training today, visit http://www.NoFeeFunding.com/replay now!